Tributes have been paid to two schoolgirls who died after they were hit by a car in Hampshire. According to the BBC, the mother of one of the victims kissed her daughter goodbye as she lay dead the road.
The girls were reportedly walking home from a party when they were involved in a collision with a green Honda Civic car at about 4am on Sunday.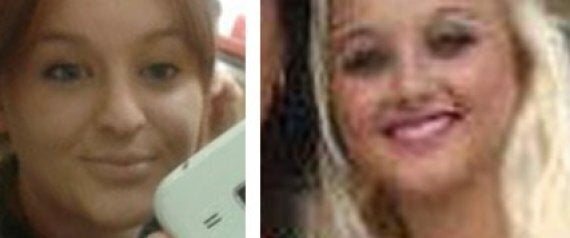 Tributes were paid to Jasmine Allspop (right) and Olivia Lewry
Speaking to the BBC, mother Rosemary Allsop said: "I told her she was my angel and I'd loved her since the day she was born... I kissed her - it was four hours before they took her body away because I did not want to let her go. I'm empty inside and lost. I keep expecting her to come through the door."
In a statement, the girls' headteacher paid tribute to them, the BBC reported.
"We will miss them both immensely and the unique talents which they displayed."
Police are still questioning a man on suspicion of murdering the two teenage girls.
Detectives launched a murder investigation and a 20-year-old man was arrested and taken into custody.
Detective Superintendent Dick Pearson said: "This is an extremely tragic incident which has resulted in the death of two young girls.
"I currently have a team of detectives and other officers, including expert road collision investigators, working on this case to fully investigate the circumstances surrounding the deaths of these two teenage girls.
"I would appeal to anyone who knows anything which could help this investigation to contact my team as soon as possible."