For the second year, the Hurtwood Prize is offering young filmmakers the chance to shoot music videos but with an added incentive - working with up and coming band Hudson Taylor.
The Hurtwood Prize for Young Filmmakers story begins in the late winter of 2011. Hurtwood House, an independent sixth form college specialising in media and film production, was looking for a way to take its ethos of creative thinking and turn it into a platform that could offer a genuine opportunity to aspiring filmmakers across the country.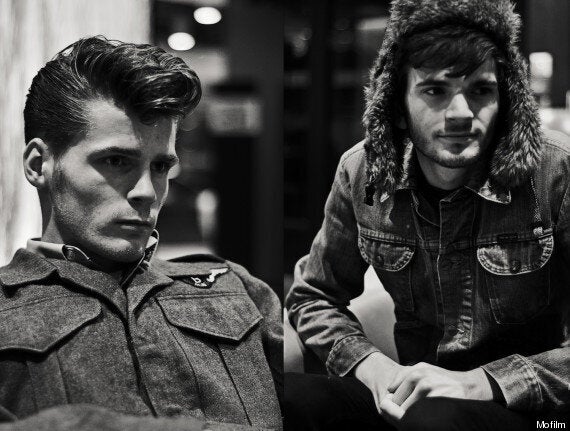 Irish duo Hudson Taylor have become involved with this year's Hurtwood Prize
A chance meeting between Hurtwood headmaster Richard Jackson and David Alberts, Chief Creative Officer of London based crowd-sourcing agency MOFILM led to a conversation that took this idea from ambition to reality…
Launched in June 2012 the inaugural Hurtwood Prize for Young Filmmakers was a collaborative effort between Hurtwood, MOFILM & Polydor Records. Polydor, excited by the prospect of discovering and nurturing fledgling talent, offered up four tracks from up-and-coming bands on their roster and the competition was born.
Filmmakers between the ages of 16-21 were invited to download the tracks and shoot a music video capturing their own interpretation. From the submissions entered 10 finalists were ultimately whittled down to two winners – talented young filmmakers Josh Renaut and Maddie McNicholas. Josh and Maddie's videos led to them securing with acclaimed director Steve Glashier's production house Nothing To See Here Films. You can see their finished videos below.
Delighted with the success of the contest's first year, all parties involved were keen to bring back the prize for a second year, with an eye on establishing the contest as a respected and acknowledged path into the world of music videos.
With that being said, we are delighted to be able to announce the return of the Hurtwood Prize for 2013, with an even more exciting prize on the line than before…
The Hudson Taylor Music Video Contest
Once again in collaboration with Polydor Records and with support from The Huffington Post UK, the Hurtwood Prize for Young Filmmakers is delighted to be able to announce the launch of the Hudson Taylor Music Video Contest.
For all the information you'll need to enter the contest and to gain access to the tracks, visit Mofilm
Hopefuls have two chances to create their films through two competition briefs, the first of which is now open:
2nd Brief live – November 8th, Deadline 6th December
Related