We adore our granny, we really do, but we'd never get a tattoo of her face on our body like Miley Cyrus has done (of her grandmother, not ours).
The 'We Can't Stop' singer has paid the ultimate tribute to her 'mammie', Loretta Finley, by getting a vintage portrait of her inked on her forearm.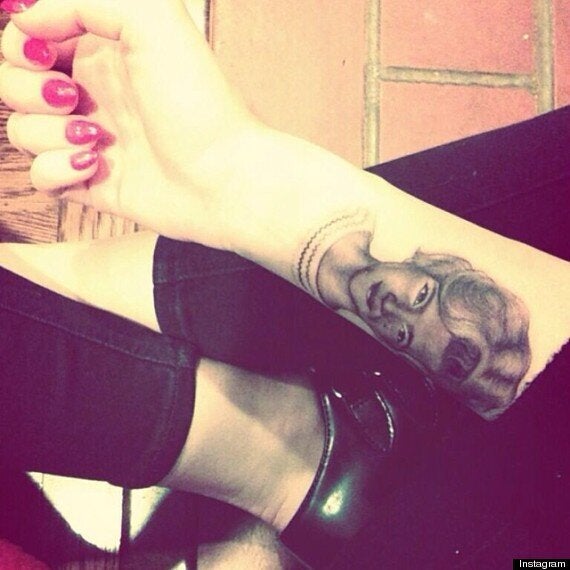 Miley Cyrus debuted a tattoo of her granny on Instagram
Miley revealed her latest tattoo - who at last count had 18 - on Instagram, captioning a picture of her new design: "Because i am her favorite & she is mine."
It is kind of sweet, we guess.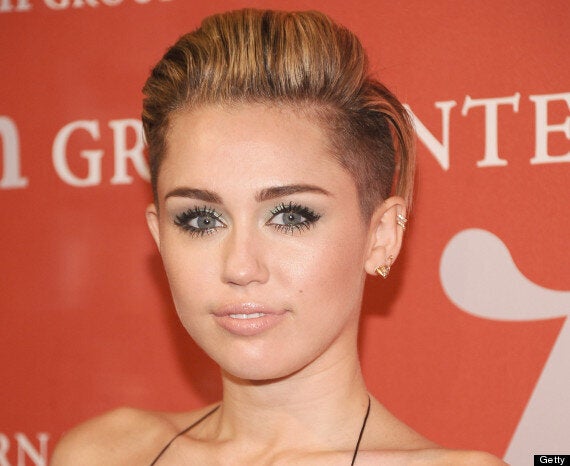 Miley employed her usual tattoo artist Kat Von D to ink her, and she also posted some snaps as she got to work on the singer's skin.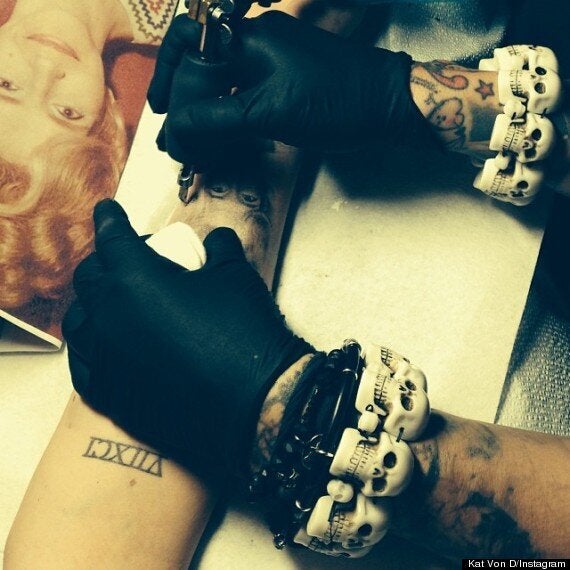 The tattoo also ties in with Loretta's birthday, which Miley marked by posting a cute photo of the pair embracing on Instagram.
"Still just as beautiful. Happy birthday Mammie," she wrote.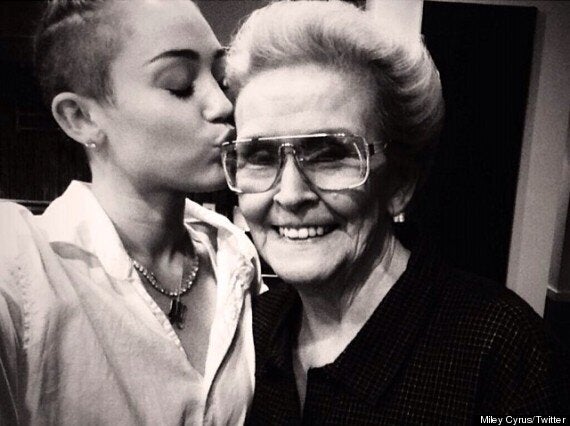 Miley poses with her grandmother on her birthday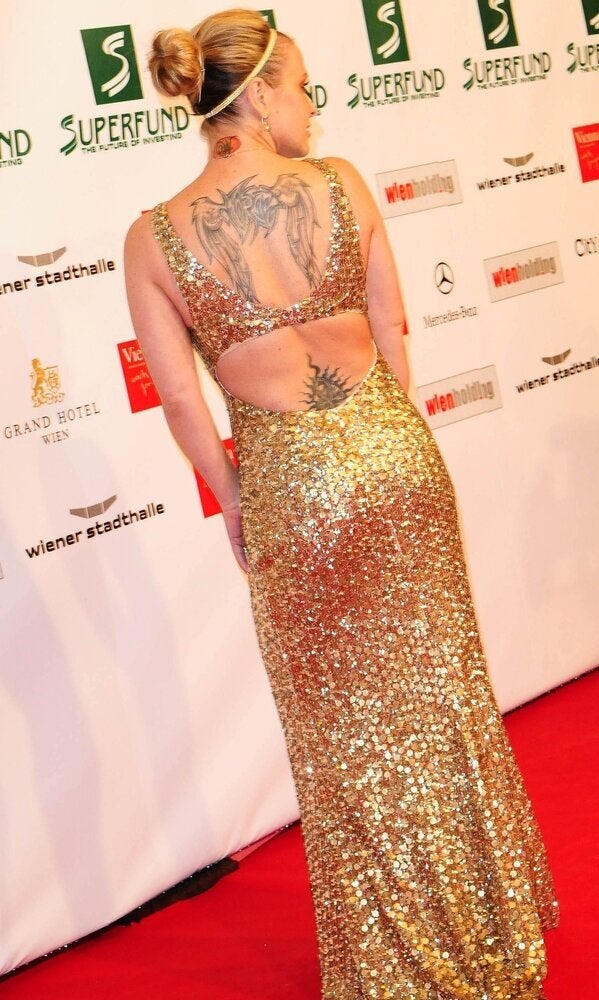 Crap Celebrity Tatts