Rafael Nadal treated himself to an evening at the football after he secured his world No.1 status in men's tennis.
It is an incredible achievement given Nadal did not play a tournament until February after seven months out with knee problems and lost in the first round at Wimbledon.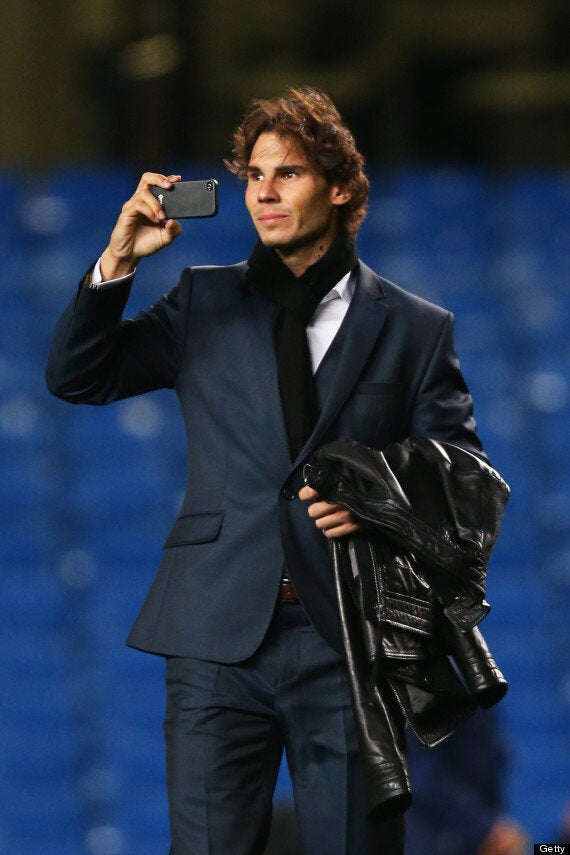 Nadal takes a souvenir snapshot of an empty Stamford Bridge
Many questioned whether he would be able to hit the same heights but he silenced the doubters, who included himself, by winning 10 of his first 13 tournaments.
Nadal had played down the importance of the number one position prior to his 7-6 (7/5) 7-6 (8/6) victory over Wawrinka, which also booked his spot in the semi-finals at London's O2 Arena.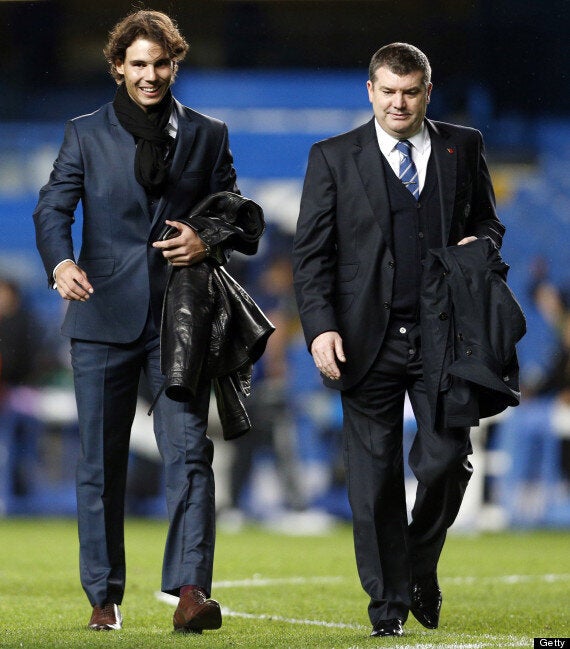 Nadal with Chelsea chief executive Ron Gourlay
But afterwards he was happy to admit what it means to him and how much he feels he deserves it.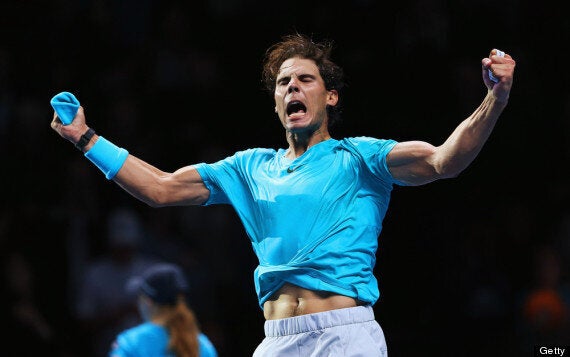 Nadal will end the year as No.1 after he defeated Stanislas Wawrinka
Nadal said: "During all my season I said it's not my goal, but the real thing is after all the success I had during the season, I think that after all what happened last year, I felt I deserved to be there at the end of the season. And today I did it.
"It was one of the best things that I did in my career, to come back to the number one after three seasons. That's very difficult in our sport, and after a very important injury.
"That's an emotional thing for me. At the same time to be able to qualify for the semi-finals is an extra thing. And the good thing is after two matches now I can really be focused only on the tournament because the year-end (ranking) is over."