Celine Dion has revealed that she almost didn't sing 'My Heart Will Go On,' the theme to Titanic that won her an Oscar and sold more than 15 million copies worldwide.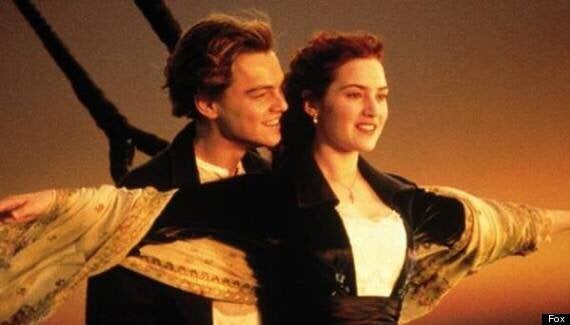 Celine Dion's theme to 'Titanic' proved to be a good idea for her after all...
She told chatshow host Jonathan Ross, "I didn't want to sing 'My Heart Will Go On'. Thank God they didn't listen to me. I didn't really like the song at first. I wasn't sure. I did another song for a movie before and it was very successful and I thought we were pushing our luck.
"And he [my husband] said, 'Let's just do a demo, let's give it a try and we'll see after.' The demo is actually the real recording, I never sang the song again. Except three million times after that live.
"I'm going to die with this song. It's a good problem to have, when you're part of a classic and you know that you're going to die with it.
"When I die though, please don't play the song."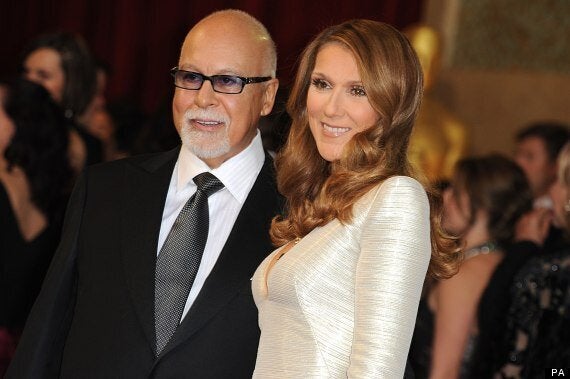 Celine Dion's husband Rene Angelil, also her manager, persuaded her to try out the demo
The French-Canadian songstress has also revealed that, while she may be happy to see contestants belting out their efforts at her classic songs on shows like 'X Factor' and 'The Voice', but she's relieved she's never had to compete herself.
Dion, who will be performing on both 'X Factor' and 'Strictly Come Dancing' this weekend, tells HuffPostUK:
"Great, that means I'm worth it. The list is big for those people to pick whoever they want, so if they pick me, I think it is positive, at the end of the day."
However, the singer who's sold more than 200 million records during her 30-year career, is happy not to be entering the music industry in this reality TV age...
"It's the new way. It's like technology," she says.
"You cannot not use it - you have to. It doesn't mean you don't use a pen and a paper anymore. But I am glad I don't start my career now. I am done. See you!"
And with a final flourish, she adds,
"Listen, darling, I worked really hard but I didn't have to sell my soul, and I'm very glad."
Celine Dion will be appearing on this weekend's X Factor, Strictly Come Dancing and The Jonathan Ross Show on Saturday evening, 9.35pm, ITV. Her album, 'You Loved Me Back To Life' is out on Monday 11 November. Here's the lead single below...