Those with a fondness for a certain egg-headed, stubborn but strangely gifted Belgian detective must prepare to raise a glass and shed a tear on Wednesday evening, with the broadcast of 'Curtain: Poirot's Last Case'.
After 25 years in the role, actor David Suchet has admitted it will be very difficult for him to let go of his moustachioed alter ego, whom he first played in 1988 in 'The Adventure of the Clapham Cook', and has portrayed in 70 adaptations in total now, comprising Agatha Christie's entire catalogue of works featuring the spats-wearing sleuth.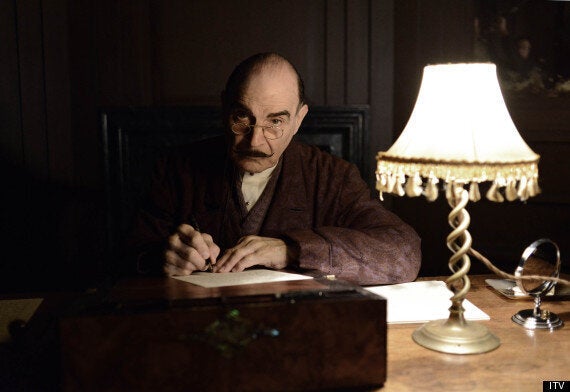 David Suchet is preparing to bid a final farewell to Agatha Christie's Belgian detective
Suchet told BBC News this morning that performing the last scene of the final episode of 'Poirot' was "the hardest day's filming of my career".
In an era when different actors on either side of the Atlantic take turns with Sherlock Holmes, and one actor after another steps into Inspector Rebus's pavement-pounding shoes, we must surely doff our caps to an actor who has made the distinctive role his own over two decades.
Curtain is Poirot's last ever case in which the aged and immobilised detective calls on his old friend Captain Hastings (Hugh Fraser) for assistance as they return to the scene of their first case, Styles Court, to try and prevent an imminent murder.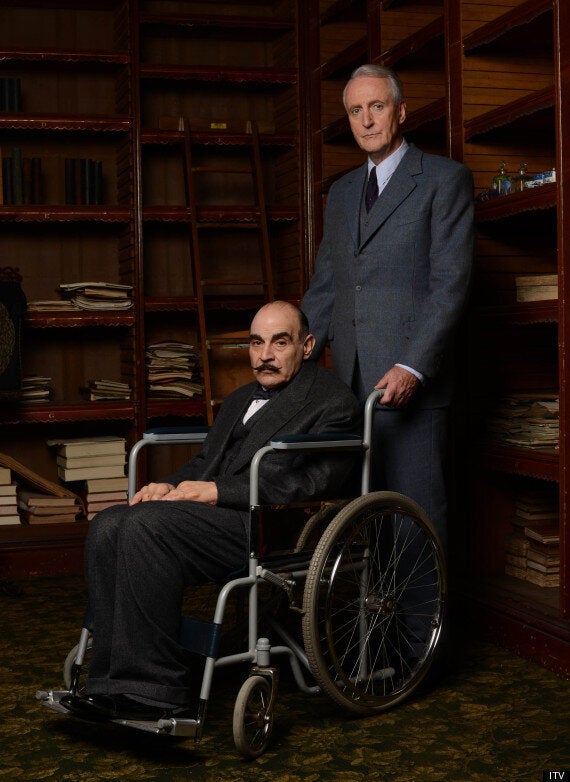 'Curtain' reunites Poirot with his old friend Captain Hastings
Confined to a wheelchair and crippled with arthritis, the now elderly Hercule Poirot is reunited with his old companion Captain Hastings (Hugh Fraser) at the house where it all began.
Styles is the rambling country house where the pair first met 30 years ago, when Poirot was a refugee and Hastings a wounded soldier. It is also the home of their first murder investigation together and is soon to be home to their last.
Since they last met, both have faced tragedy; Hastings is a widower, and Poirot has succumbed to a life-threatening heart condition.
Will you be sad to see the end of Poirot? Let us know below...
But the great detective's brain remains as sharp and active as ever, and he tells his loyal friend with utmost certainty that Styles is again harbouring a killer - and it is simply a matter of time before the axe falls once more.
The cast joining David Suchet and Hugh Fraser for the final adaptation includes; Anne Reid, Philip Glenister, Helen Baxendale, John Standing and David Yelland.
'Curtain: Poirot's Last Case' is on ITV on Wednesday 13 November at 8pm. Watch a clip below...
Popular in the Community