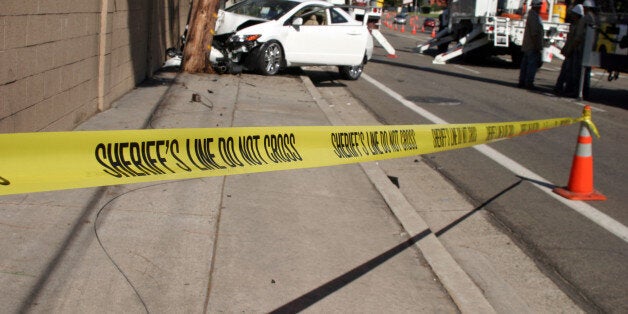 After his son took his truck without permission, James Comstock called up the local police to teach him a lesson. But the incident ended in tragedy after an officer shot the teenager dead.
Mr Comstock told the Des Moines Register he called the police after his son Tyler drove off in the vehicle following an argument.
Ames Police Officer Adam McPherson reportedly spotted the car and signalled for the 19-year-old to pull over, but Comstock is accused of speeding off against one-way traffic in the bike and pedestrian lanes, according to police.
Police pursued the vehicle into the Iowa State University campus, where Comstock is accused of continuing to drive around the grassy area, prompting pedestrians to jump out of the way, according to Ames police.
He eventually stopped in a wooded area but continued to rev the engine and go back and forth, police reported.
McPherson eventually fired six shots into the truck, two of which struck Tyler who was later pronounced dead.
The official report claims the action was necessary in order "to stop the ongoing threat to the public and the officers."
Tyler's dad says he was unarmed at the time.
"So he didn't shut the damn truck off, so let's fire six rounds at him?" said Gary Shepley, Tyler's step-grandfather. "We're confused, and we don't understand."
"He took off with my truck. I call the police, and they kill him," James said. ""It was over a damn pack of cigarettes."
McPherson is currently on paid leave pending the results of his department's investigation.
Ames police Cmdr. Geoff Huff said that Comstock had threatened police by ramming cars and that it "was a pretty scary situation." He said the incident happened at a time when most students were in class.
"There were fewer people out and about at that time," Huff said. "Had it occurred between classes, there would have been thousands of people walking along the sidewalks and in the central campus area.
"We are very fortunate no one else was hurt," he said.
Related