Katy Perry famously sang about how she kissed a girl and "liked it" and now she's revealed she once "fell in love with a girl" too.
The 'Roar' singer has opened up about her first teenage love in Entrevue magazine, saying: "When I was 15, I fell in love with a female friend. I thought she was beautiful and wanted to be like her." And Katy, who was divorced by Russell Brand in 2011 and is now back with ex boyfriend John Mayer, added: "She had such a huge impact on my life, but I never told her how I felt."
And explained that she was able to tap into her feelings about her failed marriage on her new album, 'Prism'.
"What I wanted to call this record at first was 'Adult Reality,' because 'Teenage Dream' was me so high on that cotton candy cloud, and then it's like I got punched in the face and kicked down the stairs a couple of times," she said.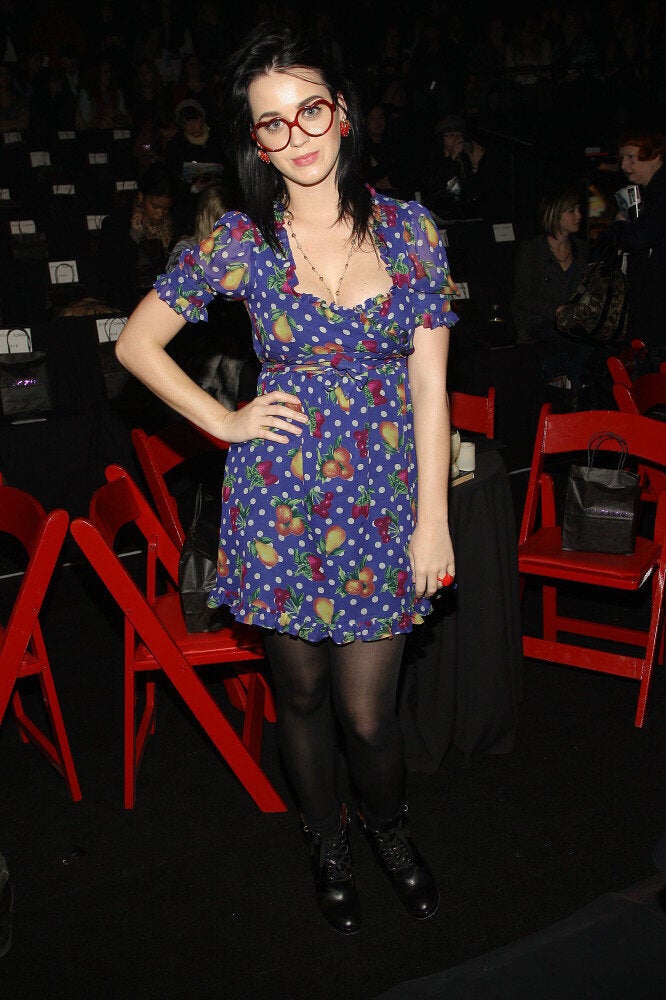 Style Evolution: Katy Perry