Sharon Osbourne has apologised to the presenters of 'The View', after she told them to 'go f**k themselves' during a TV rant.
The 'X Factor' judge - who serves as a panellist on rival US chat show 'The Talk' - has claimed she 'is ill', following her comments during an interview with her co-stars on 'The Arsenio Hall Show' on Wednesday.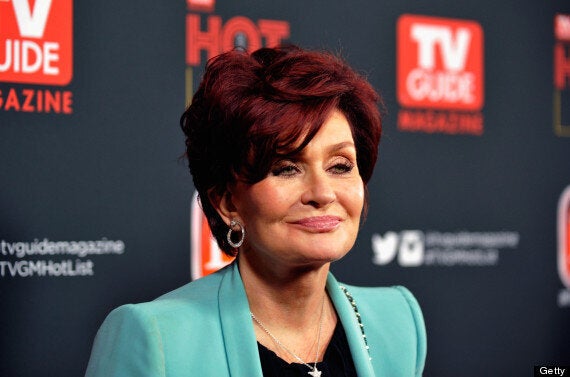 The row started when the 'Talk' ladies were asked about the differences between the two shows.
"We do not discuss politics. We do not debate. I always say The View has changed over the years as the players have changed," 'Talk' moderator Julie Chen answered.
Sharon interrupted: "Cut to the chase! Stop being polite. Cut to the f**king chase. This is the situation. The situation is Barbara [Walters] - idolise her. Divine. She's superhuman. I love Barbara Walters. The rest can go f**k themselves."
Mrs O then took back her comments on Thursday's edition of 'The Talk', grovelling: "I have to own this I'm fully responsible for myself, some of the time. Unfortunately I was inappropriate and I was trying to be funny at someone else's expense."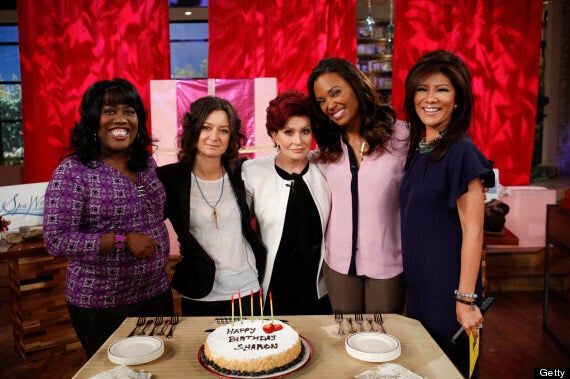 Sharon with her 'Talk' co-stars
After mixing up the names of the two shows during her apology, which drew laughs from her co-stars, she went on: "See I'm not well, I'm not responsible. I'm not. I'm really just a loose cannon.
"Anyway I want to apologise to Jenny [McCarthy], Sherri [Shepherd] and Whoopi [Goldberg], who are all accomplished self-made women who have amazing careers.
"They have achieved so much. I mean Whoopi is an Oscar winner. Who am I to say anything about Whoopi?"
She continued: "Any of the ladies - I respect Jenny as a mother, as a woman, as an artist. Sherri too.
"I can't even get the name of my own show right so please, understand it was my irreverent behaviour.
"No disrespect was meant and I'm not a person that is mean. I'm really not and I apologise."
Sharon Osbourne apologising? What is the world coming to?!