Heston Blumenthal's Christmas desserts for Waitrose have become an eagerly anticipated event, especially after his hidden orange puddings have sold out two years in a row.
But unlike the sell out puddings - which have previously been put on Ebay for twice the price in a very un-Christmassy spirit - we'll be shocked if the Strawberry and Lychee Frozen Gateau even sells for half the RRP.
Billed as a "fragrant, flavourful dessert created from layers of lychee mousse, strawberry and lemon confit, rose water mousse, white chocolate and nut feuilletine, almond sponge, alpine strawberries, Charlotte sponge and lychee liqueur", the HuffPost UK team really wanted to love it.
After all, Heston's Waitrose mince pieces are a firm favourite here.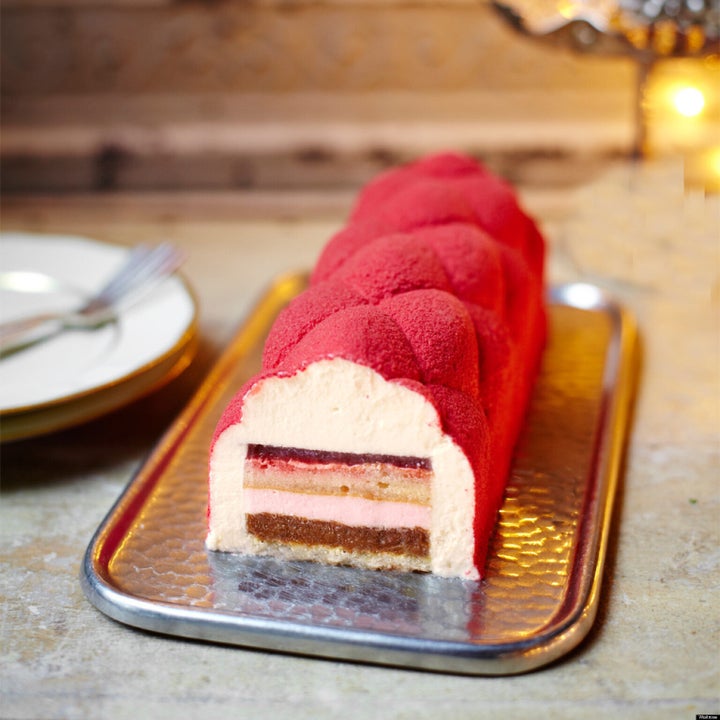 Yet the reality just didn't meet the hype. We'd been dying to see the red chocolate "flocking" that had been sprayed on, but if you're going to bill something as a "showpiece dessert", then it has to be so overwhelmingly brilliant, otherwise it's like pulling a £10 luxury cracker and being confronted with a cheap plastic frog.
For us, the key problem was the size.
When you open the wrapper, it's impossible not to feel Crap Secret Santa Syndrome. It is pretty but for £12.99 it is just too titchy, and if we presented it to our families as the 'centrepiece' it is meant to be, they and the turkey would have a right old laugh.
Read what the rest of the HuffPost UK team had to say: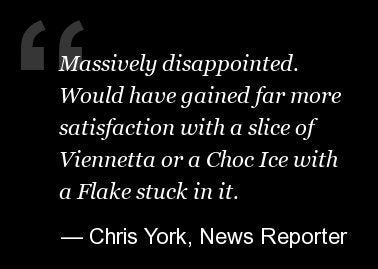 Heston Blumenthal's Dessert: The Verdict
The Heston from Waitrose Strawberry and Lychee Frozen Gateau will cost £12.99 in Waitrose branches nationwide and online at www.waitrose.com.