The twerking former teen-star appears almost naked in in the promo clip for rapper Future's 'Real And True', which features Miley and Brit artist Mr Hudson.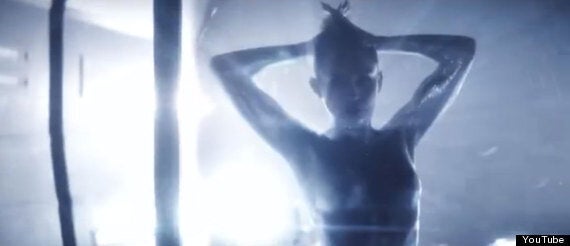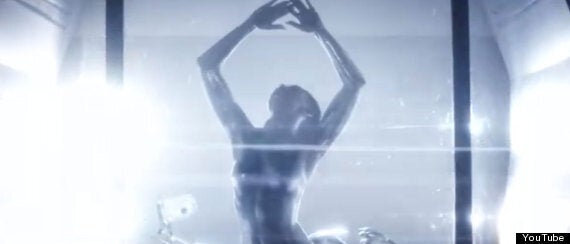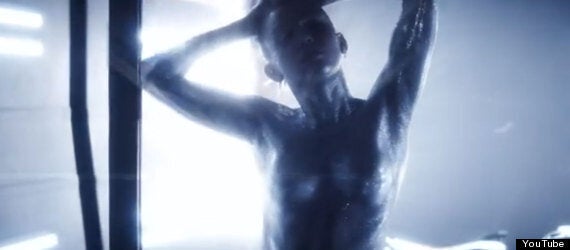 Her dignity is only saved by some glittery silver body paint, as she struts her stuff as a space explorer rescued and restored back to health by two astronauts.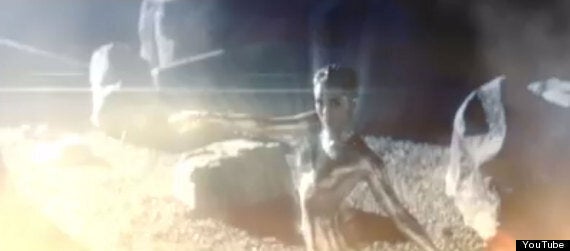 Talking about working with Miley, Future told reporters at the EMAs on Sunday he gave her some personal advice.
"We got a lot of great records, and it all came from conversation and having a nice vibe," he said.
"Whenever she allowed me in her personal life through conversation, I tried to take that vibe and go to the booth. I told her, 'You've gotta embrace your fears. If something's bothering you, you've gotta run toward it. If you're crying about it, you need to cry till you can't cry anymore.'"
WATCH them both in action in the video above.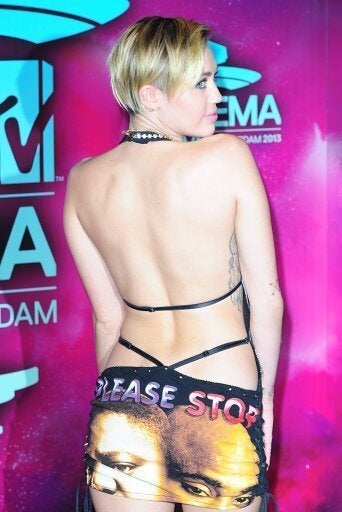 Miley Cyrus MTV EMA Awards 2013