Here's proof that Jennifer Lawrence is the nicest person in showbiz.
A video of the star consoling a crying fan in a wheelchair at Monday's premiere of 'The Hunger Games: Catching Fire' has surfaced.
The touching footage shows Jennifer moving a crowd barricade and walking off the red carpet to meet 15 year-old Jessica Hambly, who suffers from Mucopolysaccharidosis Disease.
The metabolic disorder makes the joints of the body weaker, nerves less effective, and causes the heart and lungs to not function properly.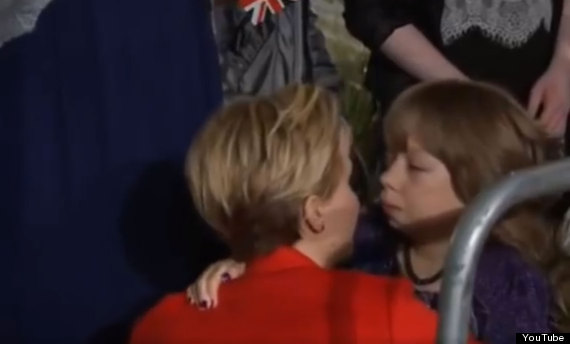 After chatting, signing autographs and having their picture taken together, Jennifer comforted a sobbing Jessica with a hug, leaving her family touched by her kindness.
Heart-warming stuff.
See all the red carpet pics from 'The Hunger Games: Catching Fire' world premiere below...
LIKE US ON FACEBOOK | FOLLOW US ON TWITTER