The singer told Capital FM this morning, "I've got something amazing built for this performance that's all I'm gonna say.
"Its really beautiful…That place is so big and intimidating. Its so awkward singing in front of a judge panel even though you're not being judged.":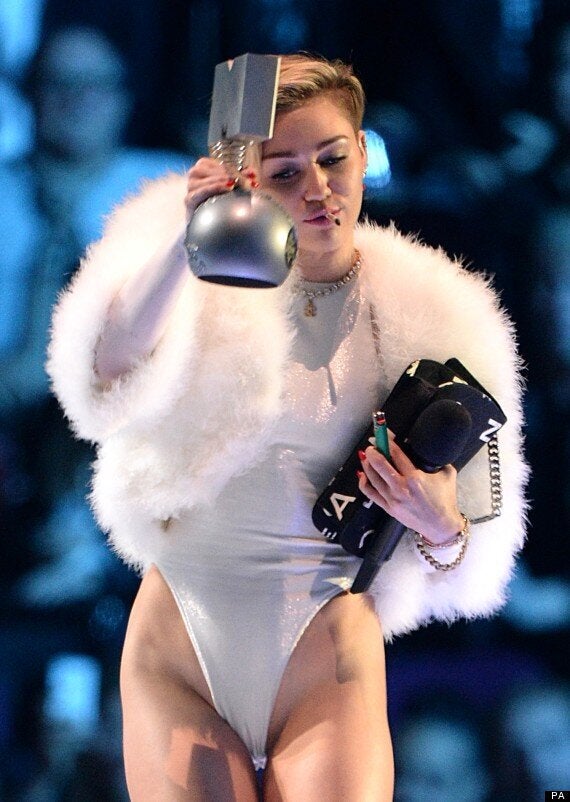 Handbag, top music award and a herbal cigarette were Miley's props du jour at the MTV EMA Awards
Miley's been in the news all week, following her antics in Amsterdam, but the singer remains unapologetic and definitely unfazed by the hullabaloo...
"It's just not something I think about," she told Breakfast Show listeners. "I was just was walking out of my room and then ... 'oh, I have this in my bag. That will be really funny.'
"I didn't say anything to anybody. And I don't tell anyone I'm going to do it…Some people just over think so much. I just did it mostly 'cause I knew the fans in Amsterdam would love it. And I knew that the whole place would go super wild."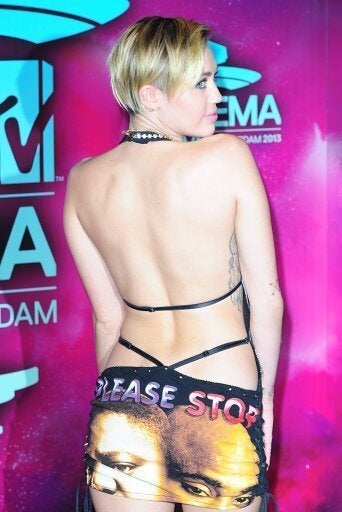 Miley Cyrus MTV EMA Awards 2013
All eyes were on Miley in Amsterdam following her previous duet with Robin Thicke at the VMA Awards, but one person not monitoring the reaction was the 'Wrecking Ball' singer herself...
"I don't really care what the media says. I don't google myself so I don't know what they say…I'm just too bloody honest!"
To watch the interview in full, visit here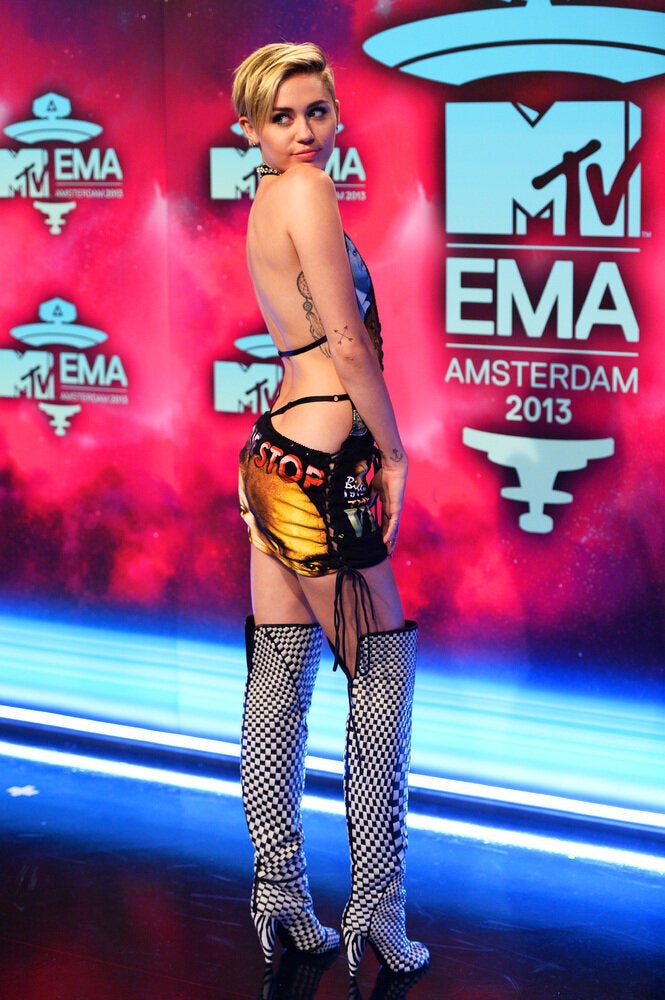 MTV EMAs Best & Worst Dressed