And so, here it was, the much-anticipated, much-dreaded two-hour farewell to David Suchet's defining stint as Agatha Christie's Belgian detective.
As so often in the 25 years since Suchet first picked up his pince-nez and smoothed his moustaches, a group of well-spoken but ill-thinking characters were gathered in a remote country house, exchanging meaningless small talk, twitching tea cups and shuffling cards in enigmatic, preoccupied fashion.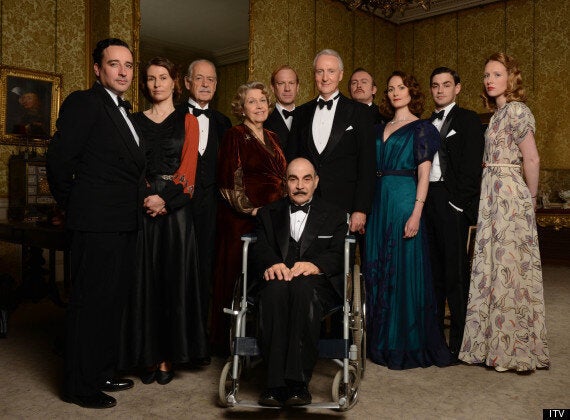 A country house, a bunch of disparate characters and a great detective
A quality cast included the lovely Anne Reid and reliable John Standing, and full marks to an almost unrecognisable Philip Glenister - who knew our Mr Hunt of 'Ashes to Ashes' had such posh chops in him when the occasion demanded?
Just as in the book, in honour of his valedictory outing, Poirot was reunited with his longtime stooge, the permanently confused Captain Hastings, at Styles, where the pair had first met 30 years before, now run by an apparently unharmonious couple.
But some things had changed irrevocably. Poirot was aged, in a wheelchair with arthritis, and very, very grumpy about the limitation of his powers - berating Hastings like a naughty child, and reaching for his pills as this final episode grew ever darker.
Meanwhile, Hastings was caught up in a very un-Poirot-esque conflict with his daughter Judith (Alice Orr-Ewing). Unfortunately, we didn't have sufficient backstory to understand this properly, although an absent mother figure appeared to be key to the resentment.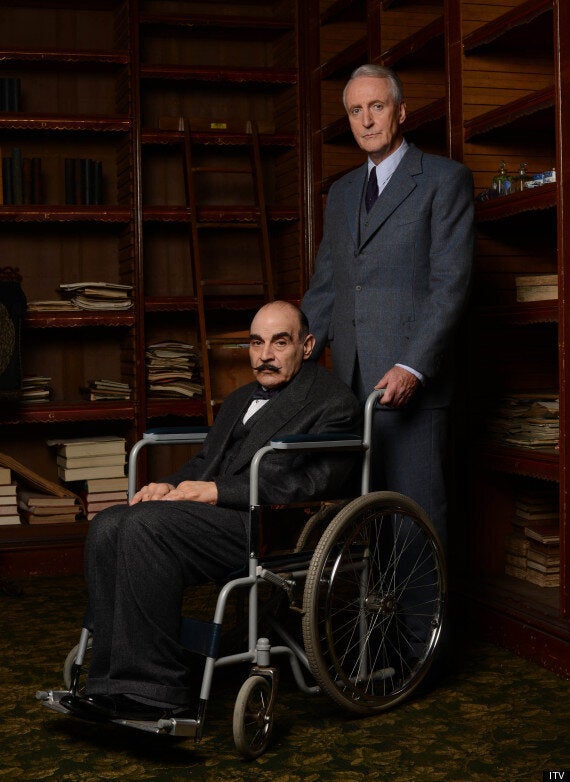 Poirot (David Suchet) was reunited with his old friend Hastings (Hugh Fraser) for one final case
This stand-off between the pair proved to be a key plot point, as the guests fell one by one - poison here, a gunshot to the forehead there, some swapped teacups while we were looking the other way. The villain turned out be - who'd ever have thought it? - the least likely, most meek character in the house, but with some interesting twists on Christie's familiar formula, and Poirot's powers of observation as acute as ever.
And, to our delight, despite his failing health, our favourite Belgian pulled two last rabbits out of the hat. He paved the way for Hastings to find new love as the credits rolled. Well, Hercule always was a matchmaker. And he got to wear a false tache, and ensure a bad person lay dead behind a locked door. At last, after 25 years, the perfect murder.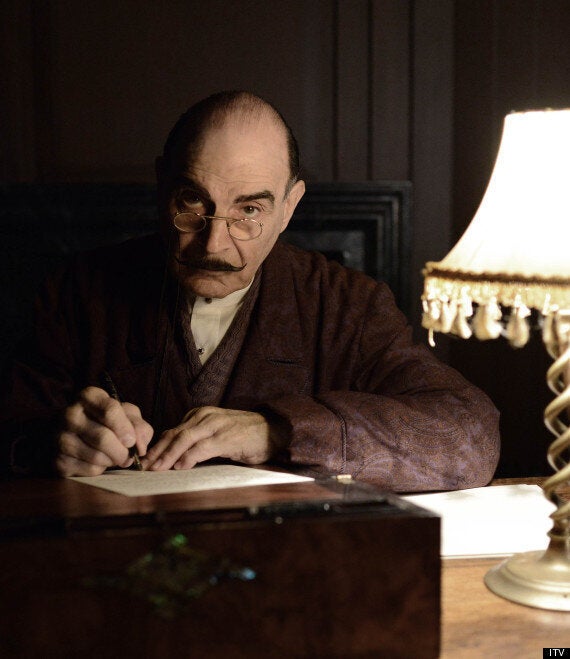 Poirot, like David Suchet, found his powers undiminished to the end
But the real finale for his millions of fans had come half an hour before the credits, as Poirot faded away, pills ignored, crucifix in hand, moustache intact - impeccably and movingly acted by both Suchet, and Hugh Fraser as his "cher ami".
As in life, so in fiction and, if it remains loyal, TV adaptation. The slow decline of a once-great man didn't make it any easier to bid adieu, only to admire one last time David Suchet's committed, comedic and compassionate take on Agatha Christie's most singular character, complete with pince-nez, egg-shaped head and, to the very end, those tireless little grey cells. Salut, cher ami!
Popular in the Community