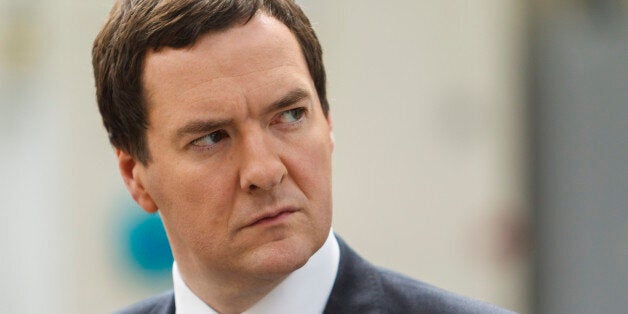 The number of people forced to work part-time because they have not been able to find full-time work is at its highest level since records began, official statistics have showed.
According to the Office for National Statistics, the level of 'underemployment' was at its highest level since 1992. Nearly a fifth (18.5%) of those in part-time work, equivalent to 1.46 million people, working part-time over July to September 2013 just because they could not get a full-time job.
The number of people in part-time work rose to 8,085, a 0.2% over the previous quarter. However, it is only the highest level since July to September last year, when 8,120 people were in part-time work.
At the same time, Brits' pay continued to be worn down by inflation as it rose by just 0.7% compared with July to September 2012.
Shadow work and pensions secretary Rachel Reeves said: "The employment figures give no cause for complacency. The number of people who want to work full-time but are stuck on part-time hours is at a record high.
"Prices have now risen much faster than wages for 40 of the 41 months since David Cameron became Prime Minister. On average working people are now over £1,600 a year worse off under this out-of-touch Government."
Jacob Mohun, economist at the new economics foundation, said: "The levels of underemployment revealed by today's figures are extremely worrying. Not only are Brits grappling with the longest squeeze on their wages since the 1870s, but they are being squeezed on hours too. Slight falls in headline unemployment levels are hiding the fact that more and more workers are taking part-time or temporary contracts because they can't get anything else."
In positive news for Chancellor George Osborne, the figures showed that the number of unemployed people fell 48,000 from the previous quarter to 2.47 million people.
The unemployment rate fell to just 7.6% of the economically active population, which marks a 0.2% fall from April to June 2013 and raises the prospects of Bank of England governor Mark Carney raising interest rates sooner than expected.
Carney has pledged under his "forward guidance" programme to consider raising interest rates once the unemployment rate hit 7%.
Howard Archer, chief economist at IHS Global Insight, said: "The drop in the unemployment rate to 7.6% in the three months to September can only fuel market expectations that it will get down to 7.0% by early-2015 and that the Bank of England could very well start raising interest rates then, regardless of the message that the bank gives out in the November Quarterly Inflation Report."
Meanwhile, the employment rate rose 71.8%, up 0.3% from April to June 2013 and 0.6% more than a year earlier. The number of people in work rose by 177,000 from APril to June 2013 to 29.95 million people.
Employment minister Esther McVey welcomed the figures, saying: "This Government is delivering on its promise to rebalance the economy, promote job creation, and support people to get off benefits and into work."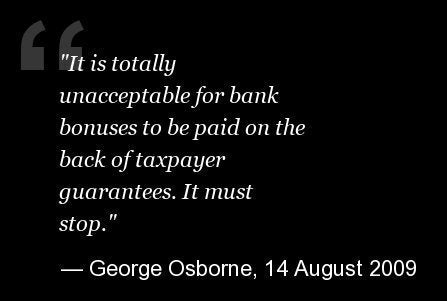 George Osborne Vs Bank Bonuses
Related