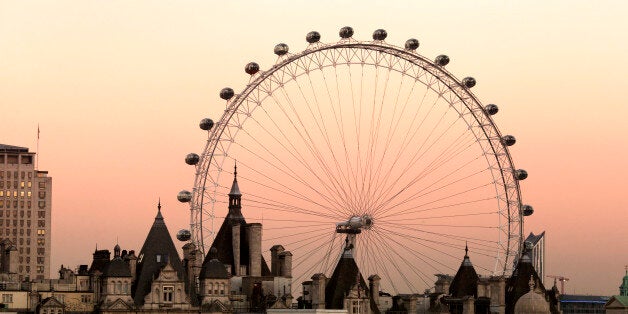 Maybe it's because you're a .London-er?
London is to become one of the first cities in the world with its own domain name.
A deal was signed this week that will make available internet addresses ending in .london, instead of the usual .com or .uk, from next year.
The agreement, signed off by the Internet Corporation for Assigned Names and Numbers (ICANN), allows London-based businesses, organisations and individuals to apply for the domain name from spring 2014.
London & Partners, the city's promotional body, says tens of thousands of businesses, including prestigious brands like Selfridges and Carnaby Street, have already expressed an interest.
London Mayor Boris Johnson said it would be a major boon for businesses.
"Adopting the .london suffix will enable organisations to more closely associate themselves with our great city's powerful global brand," he said.

"This is also an excellent opportunity to expand London's digital presence, which in turn is set to generate funds to invest back into the city."
New York became the first United States' city to have its own domain name after ICANN approved .nyc in June.
London & Partners applied to ICANN in 2012 to set up and manage the .london domain name.
A new subsidiary, Dot London Domains Ltd, has been created and signed a contract with ICANN to operate the .london registry.
Information on the new .london domain is available online at www.mydotlondon.com.