The 'EastEnders' love trial between Kat Moon, Alfie Moon and Roxy Mitchell is set to come to a head next week, as Kat crashes her ex-husband's wedding to the blonde barmaid.
In new spoiler pictures, Kat can be seen turning up unexpectedly at their pair's nuptials with her son Tommy.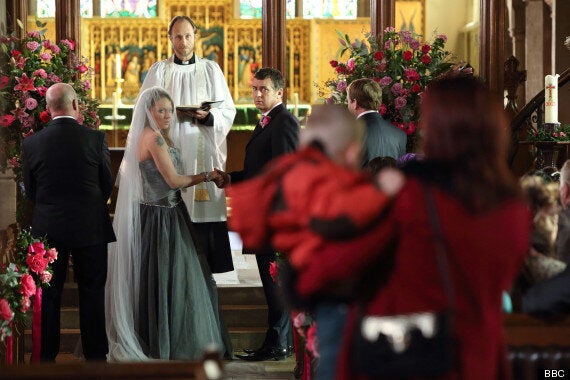 Kat turns up unexpectedly at Alfie and Roxy's wedding
She asks her friend Bianca Jackson to drive her to the airport, but instead she takes her to the church where Alfie and Roxy are getting married - but whether she decides to stop the wedding remains to be seen.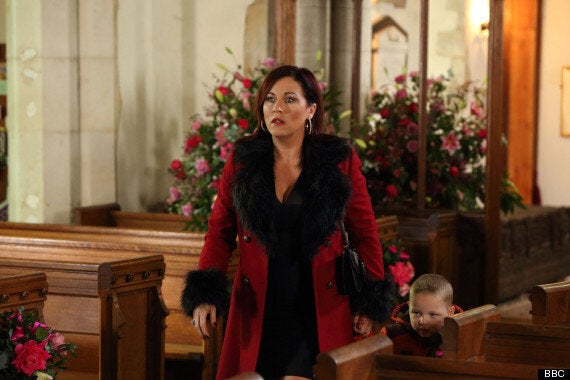 Will Kat stop the wedding?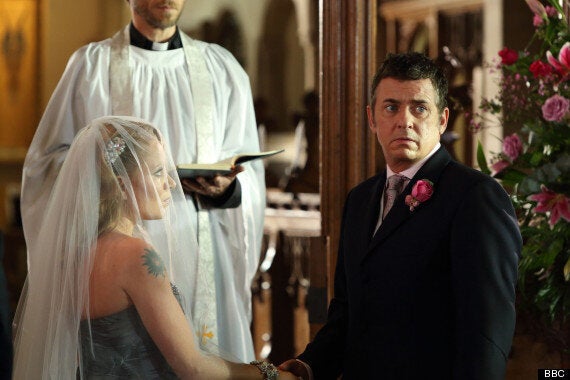 Alfie rejected Kat after kissing her on his stag do
'EastEnders' airs these scenes on Monday 25 and Tuesday 26 November on BBC One.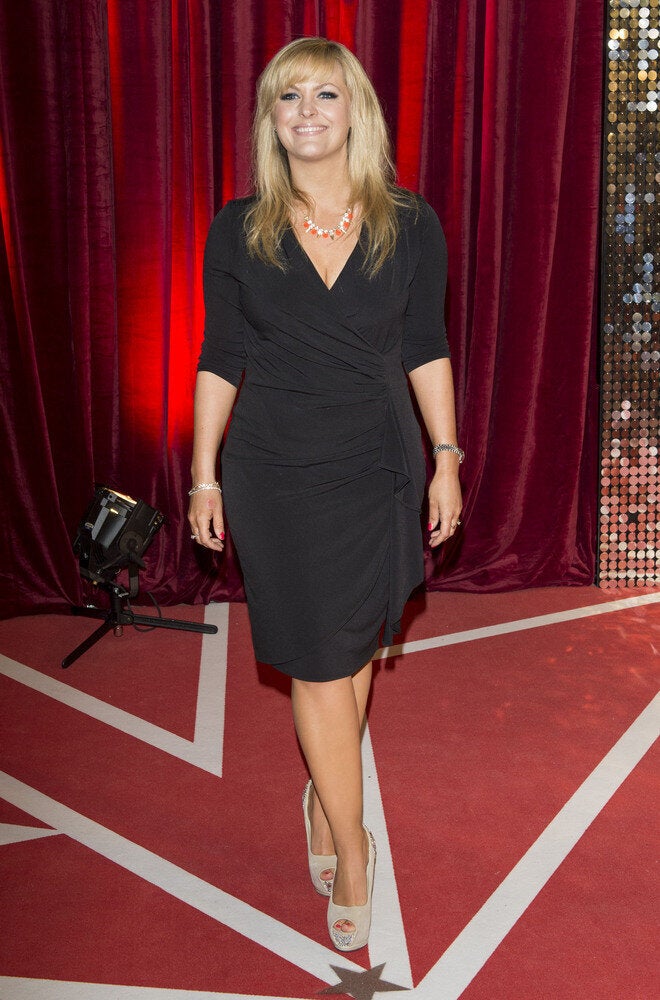 EastEnders: Where Are They Now?