US rapper George Watsky has issued an apology on Facebook after breaking a woman's arm following a stage dive at a London gig.
A man also suffered bruising following the incident during his Warped Tour show at Alexandra Palace.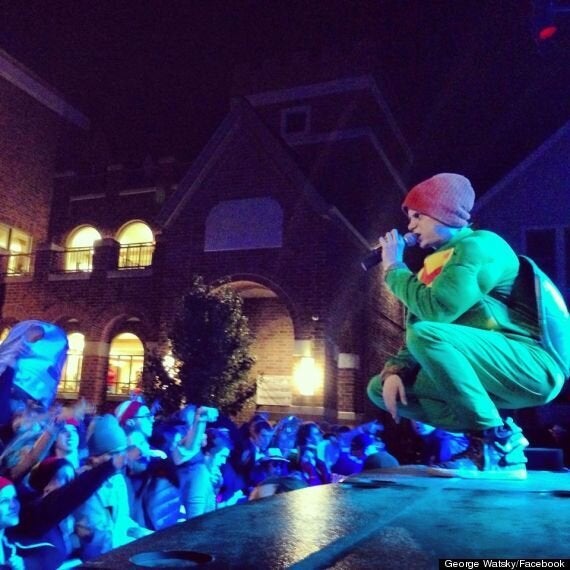 Watsky was in the middle of a song when he climbed 30ft up the side of the stage onto the lighting rig before throwing himself into the crowd.
In a lengthy post on his Facebook page, Watsky apologised for his stunt and revealed he'd visited both fans in hospital.
"The jump was not awesome, it was not badass, and it was not ballsy," he wrote. "It turned what should have been a great day for the people who got hurt into a nightmare. It was stupid and wildly irresponsible, plain and simple.
"I have no excuse for my actions, and the only way I can explain my mindset is that it was a huge overreach in the heat of the moment. No, I was not drunk or on drugs.
"I pride myself on trying to put on a good show and always giving 100 per cent energy, but jumping off some high s**t doesn't make someone a good musician or performer. I feel fucking terrible. I made a boneheaded decision that got people hurt, and it's extremely lucky it wasn't worse."
The Californian rapper said he had been to hospital to visit the two audience members and intended to return.
"I stayed at the hospital for 6 hours til the visiting period ended," he wrote. "I'll be going back in the morning to try to apologize, but I wouldn't blame the guy if he spits in my face."
WATCH: Click the video above to watch the incident

Popular in the Community