Lance Armstrong has come face-to-face with his former soigneur and doping whistleblower Emma O'Reilly 13 years after they last saw each other.
O'Reilly, a former member of Armstrong's US Postal Team, was responsible for feeding, massaging and escorting Armstrong around the cycling circuit and even used concealer make-up to cover needle marks on his arm.
Closely involved with Armstrong and US Postal's "sophisticated" doping programme, the Irishwoman even travelled to Spain to collect banned substances on the cheat's behalf. When O'Reilly spoke out against Armstrong's doping, the cyclist branded her an "alcoholic whore" and threatened to sue her.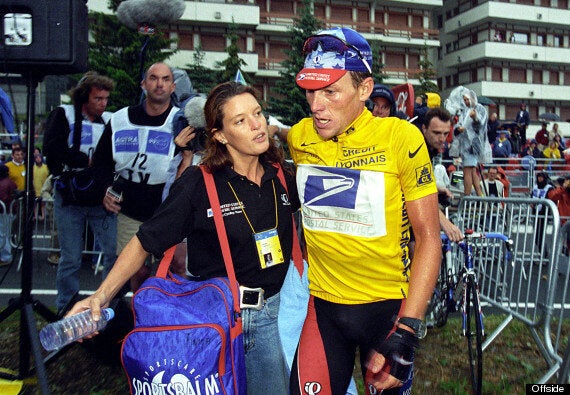 O'Reilly escorts Armstrong at the Tour in 1999
O'Reilly, who now runs a sports injury clinic in Cheshire, told Armstrong what hurt most about his accusations at the time was the damage it did to her then boyfriend, Mike Carlisle, who was battling multiple sclerosis.
"I took what you said about me on the chin but what upset me more was the way it hurt my boyfriend at the time, Mike," O'Reilly, sitting across from Armstrong, told him. "You're a lad's lad, Lance, and if someone had said that about your girlfriend you'd be very upset."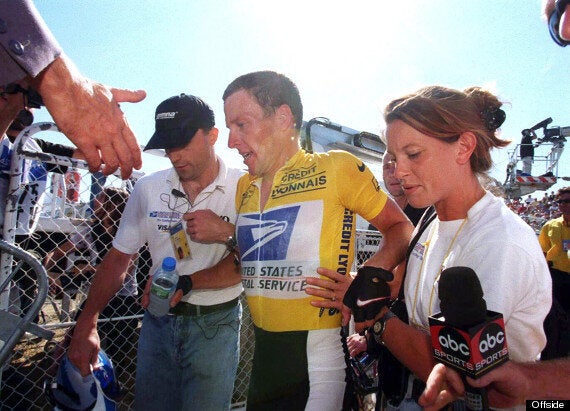 Armstrong and O'Reilly in 2000
"At the time, when I said what I said about her, I was fighting to protect a lot of positions," Armstrong explained. "But it was inexcusable. It's embarrassing. I was in a conference room, giving a legal deposition, and I had no idea it was going to get out. But that doesn't excuse it. I guess you should always assume that, in that setting, the whole world will watch it the next day. It was totally humiliating for Emma. And if I saw my son do that, there would be a f*****g war in our house."
Armstrong also revealed he will give evidence to the UCI's independent inquiry on doping, set up by new president Brian Cookson, which will "sink" former president Hein Verburggen.
"What I remember was there being a problem. I'm not sure if it was a positive but there were traces found. I don't know if it technically crossed the line. But anyway, it didn't matter. I can't remember exactly who was in the room. But Emma has a better memory than I do.
"But the real problem was, the sport was on life support. And Hein just said, 'This is a real problem for me, this is the knockout punch for our sport, the year after Festina, so we've got to come up with something.' So we backdated the prescription."
The Festina affair refers to several doping scandals, investigations and confessions by riders during and after the 1998 Tour de France. A stash of doping products were found in a car of the Festina cycling team, and Armstrong's "victory" the following year saw the 86th edition hailed as the "Tour of renewal".
Popular in the Community