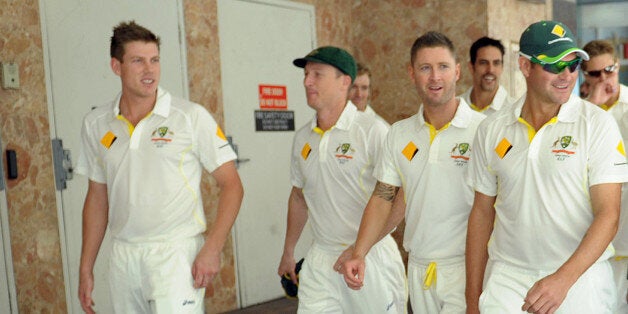 "I've heard he's having (some bother) already," Aussie batsman David Warner said on Monday. "None of us did that in England - we'd have copped it sweet. If he goes down that path, it's going to be a long, long summer for him."
Warner was referring to reports, strenuously denied by Broad via his Twitter account, that he took objection to two hecklers in England's fixture against an Australian Invitational XI in Sydney. Whether Broad did or didn't take exception is immaterial, for Australia would chip away about his lack of diplomacy regardless.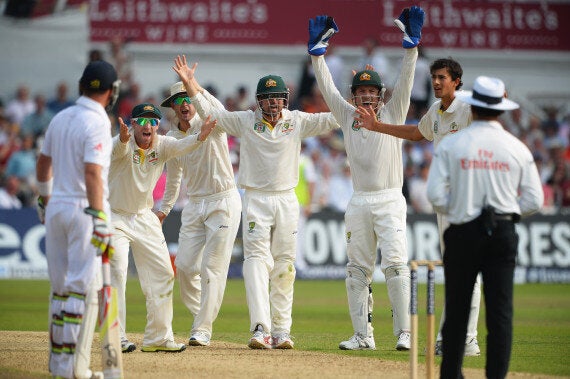 As troubled as this Australia Test team is, they are at least balanced. They have a chip on one shoulder and, following the summer Ashes series, they have a chip on the other shoulder. Still, members of a nation that once cowardly bowled an underarm delivery with the final ball whines about Broad's "cheating".
The Australian press have aided them. Futile jibes aimed at someone like Kevin Pietersen, who averages nearly 50 against Australia, are poorly constructed defence mechanisms which cannot hide what a mess their cricket team is in.
However cautious, "boring" and "negative" England were over the five Tests between July and September, they battered Australia 3-0 without getting out of second gear. The chasm between the two nations is identical to that of the late 90s and early 2000s, when Australia dominated all forms of the game and possessed an aura of invincibility seldom seen on a cricket field.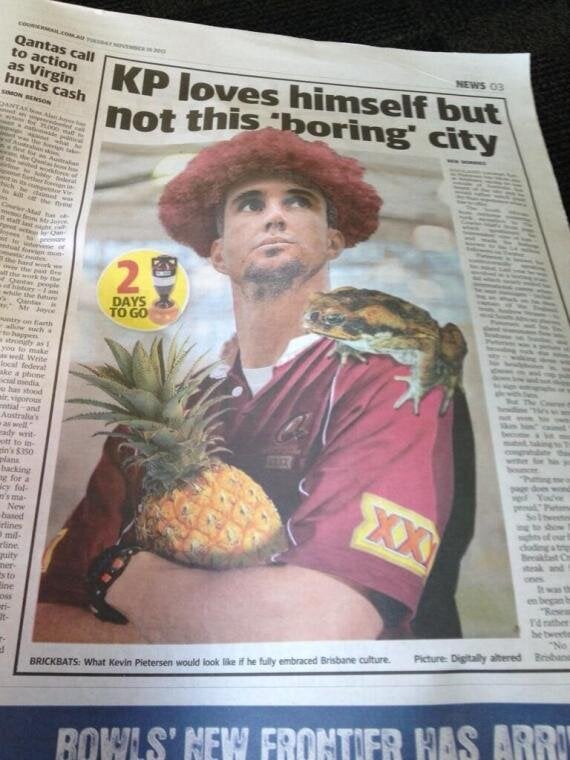 Pom-bashing: Pietersen mocked up as your average Brisbane inhabitant
Pietersen is, admittedly, part of the problem. He can't resist the bait when it is dangled in front of him and his retorts are hardly compelling, either.
Pom-bashing shouldn't be discouraged, though. However tedious it is to read or hear about whinging Australians, it is an enormous compliment to an England side bidding to win an unprecedented fourth successive Ashes series.
Beating Australia has become such a habit even Englishmen are now hard to please. Euphoria was matched by relief in 2005 following 19 years of Aussie dominance, so now the expectation is to win stylishly and when England don't they are easy targets due to some charmless individuals within the squad.
Although there was something charming about Broad's gall.
Popular in the Community