An American man who apparently lost everything when his house was destroyed by the tornadoes which hit Illinois on Sunday had at least one stroke of luck.
A picture of the man smiling amid the wreckage of his home in Washington, IL, and holding up his PS4, was posted on Reddit on Monday, and quickly hit the homepage of the popular site.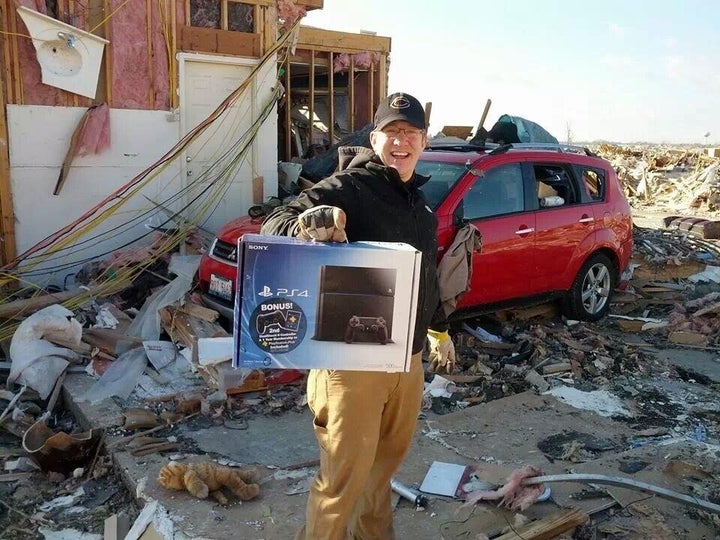 There are no details available about the man or his situation, unfortunately - the original poster gave no details other than it was "from my Facebook feed".
Popular in the Community