England's smiling assassin Stuart Broad was clutching a copy of the Courier Mail following a brilliant five-for on the first day of the Ashes series.
Regularly booed and labelled a "w****r" by Australia's Fanatics, Broad's actions spoke louder as England seized the advantage in Brisbane.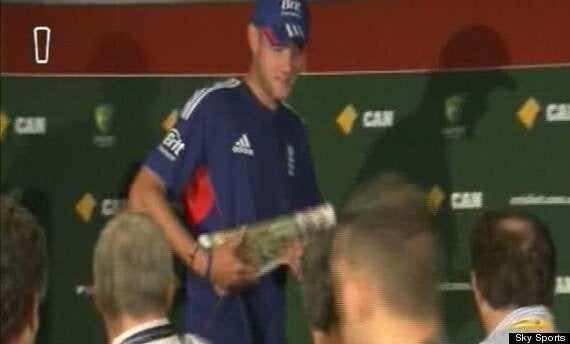 "A couple of my mates had mentioned it," the bowler said of the Broad-phobic tabloid. "But I just saw this outside (the press-conference room), and it made me smile."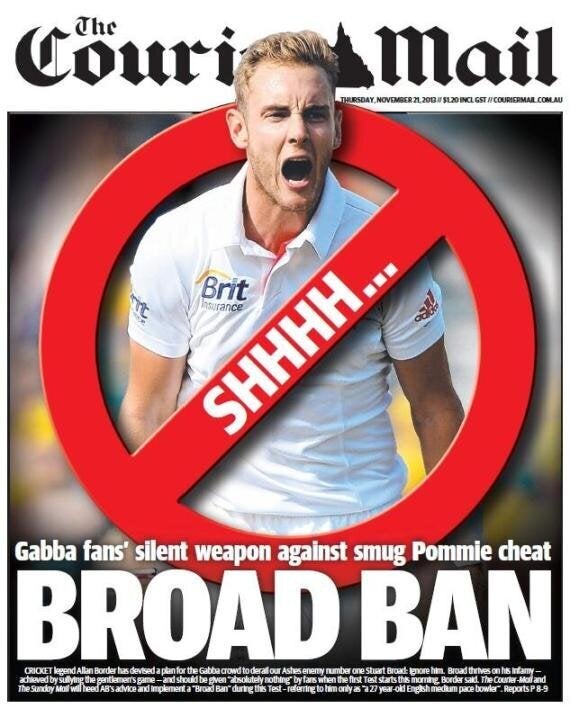 Australia stumbled to a hapless 132 for six - and even after Brad Haddin (78no) and Mitchell Johnson (64) then rescued the hosts, it was Broad who returned with the second new ball to break the century stand.
"I'm pleased my mum wasn't in the stadium," he said, referring to some of the fruitier language aimed at him.
"But to be honest, I was singing along at one stage - it gets in your head, and you find yourself whistling it at the end of your mark.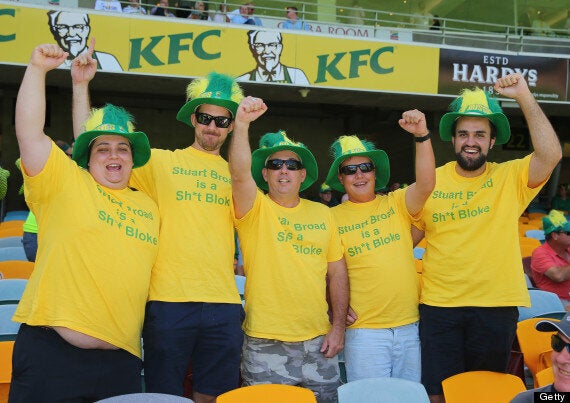 "I'd braced myself to expect it, and actually it was good fun. I quite enjoyed it. It was something a bit different, but I think I coped with it okay."
Theories had abounded about whether Broad would shrink or stand tall against the barrage that was sure to come his way.
In his own estimation, it simply had no effect either way.
"It is all good banter, isn't it?" he said.
"I don't give it the time of the day, particularly.
"It doesn't change how you bowl the ball, what shots you play - and we don't read the papers in the changing room anyway.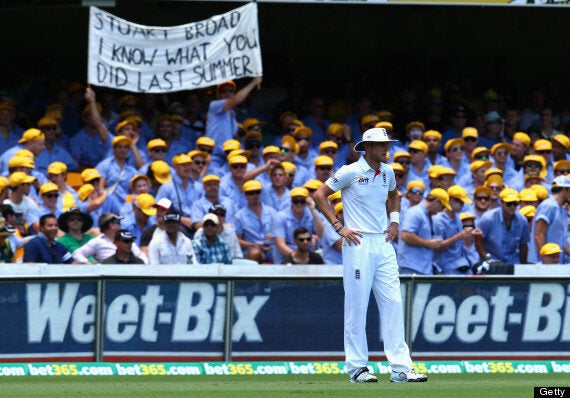 Yes, he won the Ashes for a third successive time
"It doesn't spur me on, that's for sure. You don't need any more inspiration than playing for your country in Australia's backyard in the first Test of the series.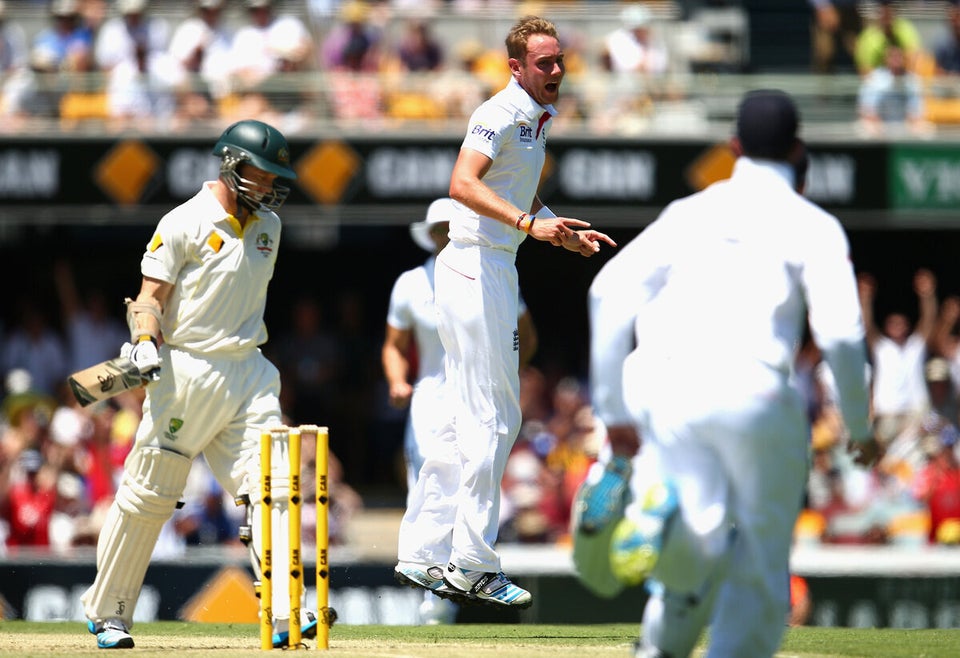 "I've watched games at the Gabba since I was a youngster, staying up for the first 10 minutes until I fell asleep. So to be able to come here and pick up wickets like I did today and as a team to stamp our authority on the series, like we have, that is what we are here for."