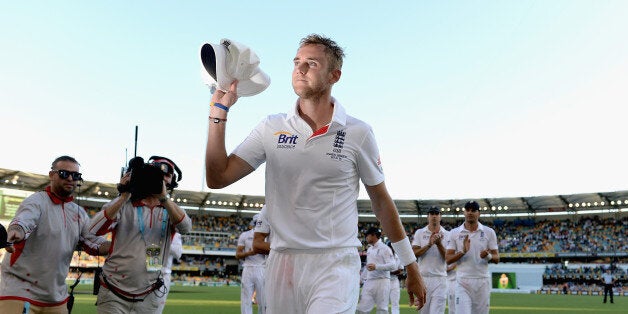 On Wednesday, the tabloid wrote in their front page story: "The Courier-Mail newspaper will not use Stuart Broad's name in our reports of the first test.
"We plan to give the 27-year-old English medium pace bowler the silent treatment, just to mess with his head."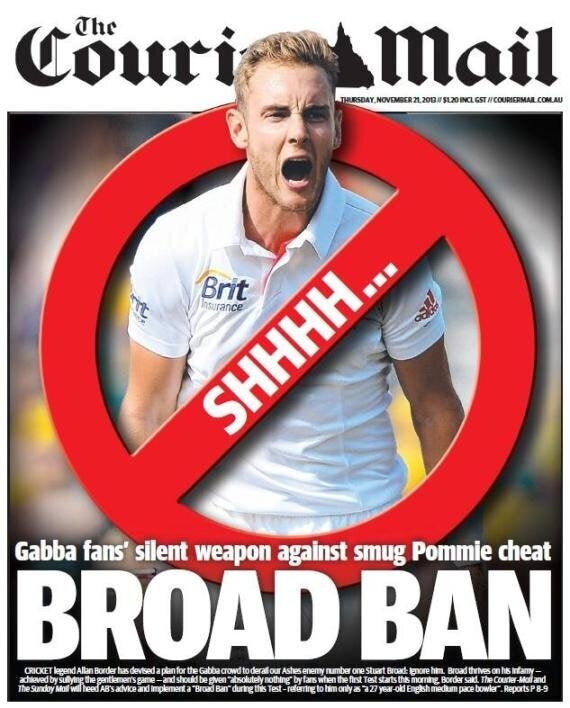 They've changed their tune
That worked about as well as Sweden fans chanting "Messi" at Cristiano Ronaldo on Tuesday, as Broad took five wickets for 65 to put England in the ascendant at the Gabba.
And in the Courier Mail's online report, it said: "Stuart Broad has hit back at the boo boys in the best way possible, claiming a five-wicket haul to propel England into a strong position."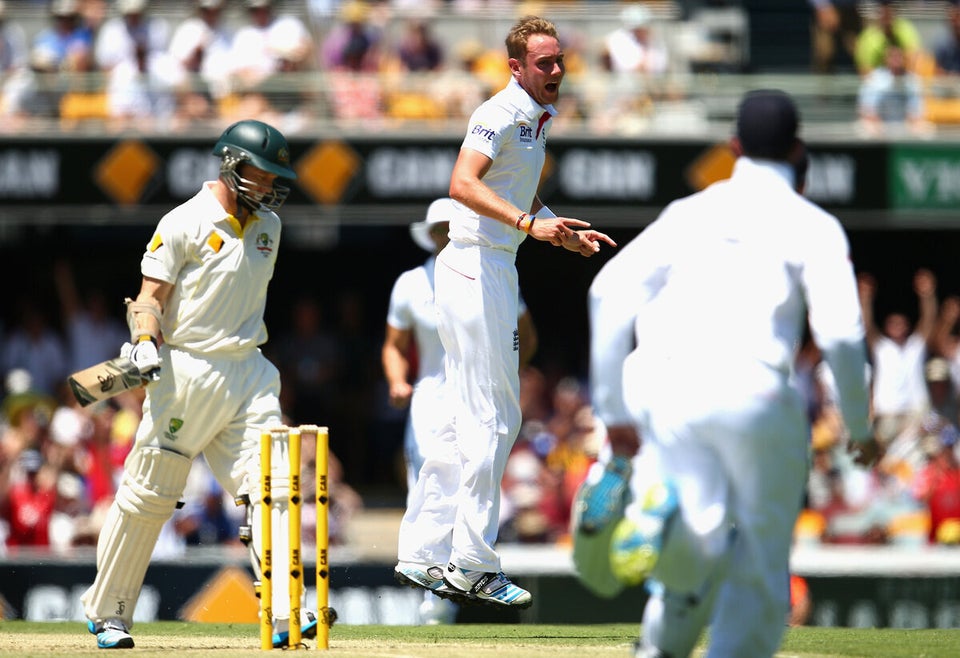 First Ashes Test, day 1
"A couple of my mates had mentioned it," the bowler said of the (briefly) Broad-phobic paper. "But I just saw this outside (the press-conference room), and it made me smile."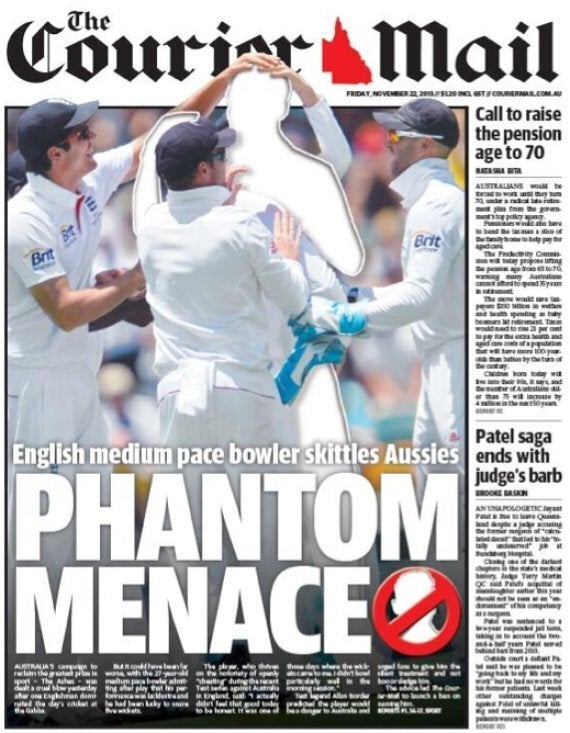 At least the print boys have kept their word
Those poor Aussies. They've had their worst Olympics in 20 years, their tennis is in a mess, the Lions mauled their rugby team and they can't even take advantage of a glorious Brisbane batting wicket. So dire is their sport that World Cup qualification is a highlight,
Popular in the Community