Britney Spears has once again chosen to wield a gun for a music video - and this time she's filmed scenes with a pistol moments after wearing a Virginia Tech sweatshirt.
The hoodie comes from an American university that saw 32 people killed and 17 wounded in 2007, in the deadliest shooting incident by a single gunman in US history.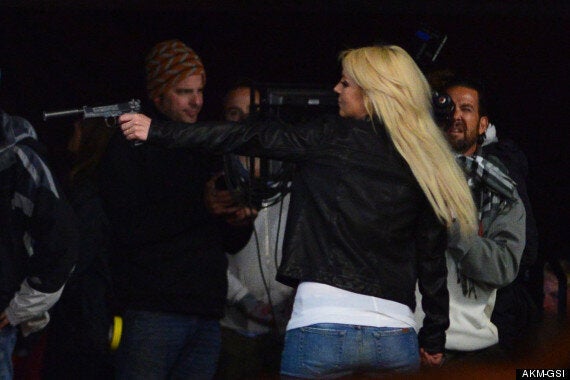 Photos from the set of her 'Perfume' music video in Palmdale, California, show the 31-year-old in a leather jacket, blowing bubbles with pink bubblegum and pointing a gun at a man behind the wheel of a car.
Splash news reports that in between takes, Britney warmed up in a red hoodie belonging to her boyfriend David Lucado.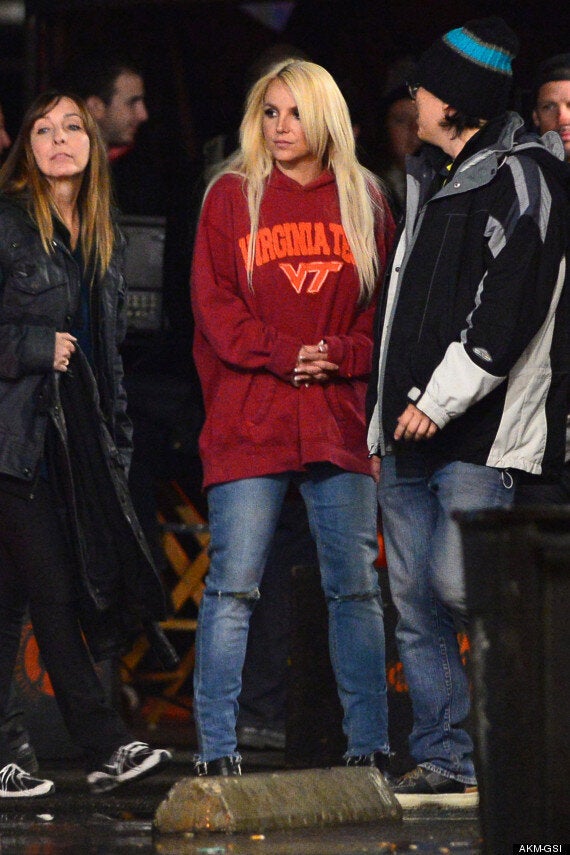 Britney Spears in the Virginia Tech hoodie
This isn't the first time Britney has caused controversy by toting a gun.
During filming for the 2011 video for her 'Criminal' single, Brit fled a building in the borough of Hackney while clutching a pistol - a community that had been recently scarred from riots that spread across Britain.
"I think she should apologise and make a sizeable donation to a Hackney charity that deals with young people, in compensation for the rudeness and damage that she's done to our community," borough Councillor Ian Rathbone told the ITV news programme 'London Tonight' at the time.
"It is only a music video, but it's images like this, with pop stars glamorising gangs, which means that some young people ... get drawn in," Hackney's Member of Parliament, Diane Abbott, added.
However, the singer defended her actions in a statement saying: "The video is a fantasy story featuring Britney's boyfriend, Jason Trawick , which literally plays out the lyrics of a song written three years before the riots ever happened."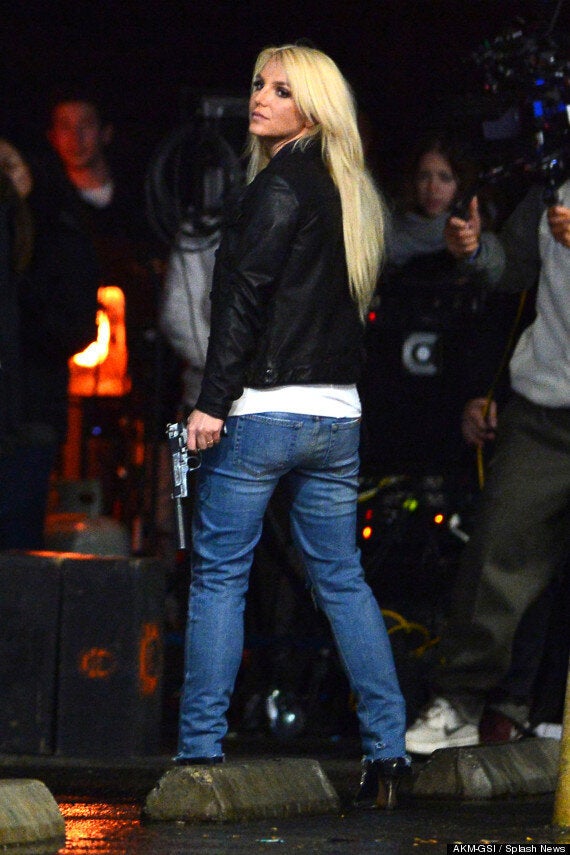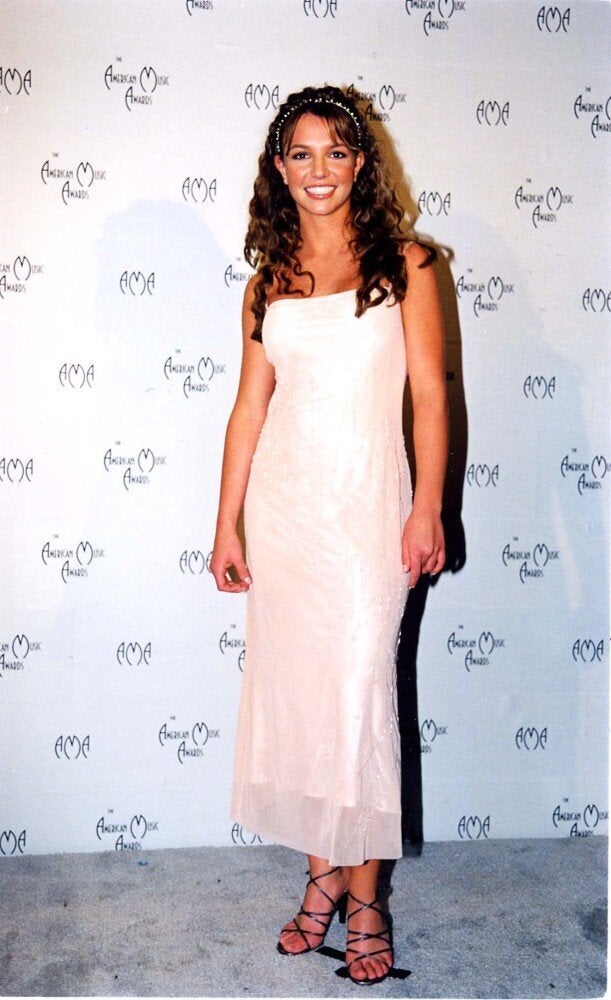 Style Evolution: Britney Spears