Bored of the same old vanilla candle? Sick to the back teeth of your lavender-scented living room? Well, you're in luck.
Now, your house can smell like Kentucky Fried Chicken - and you don't even need to leave the house to get a family bucket.
Behold the Kentucky Fried... Candle.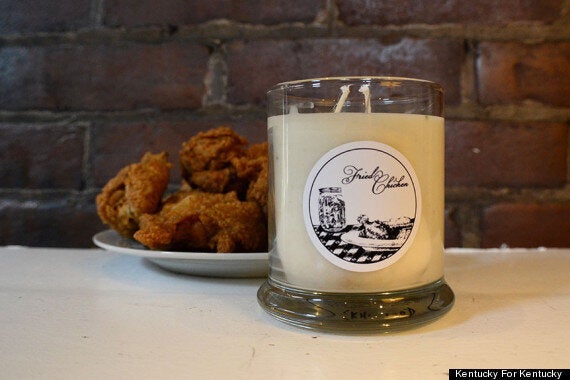 The mouth-watering aroma forms part of a series of scented candles by Kentucky For Kentucky, whose aim is "to engage and inform the world by promoting Kentucky people, places, and products".
Talented Kathy Werking created the KFC candle by frying chicken in all-natural soy wax and adding a blend of seasoning, using an "infusion of family secrets".
"Let the fresh, fried sizzle of savoury golden goodness drift into your hearts and homes with one of our most delectable creations to date," reads the site.
"To craft the perfect extra crispy aroma, Kathy picks up her cast iron skillet, adds a little seasoning, and gets to work. To make these candles, she fries chicken in all-natural soy wax and adds an infusion of family secrets. With only 25 of these available, you'll want to keep this mouth-watering recipe to yourself."
Related