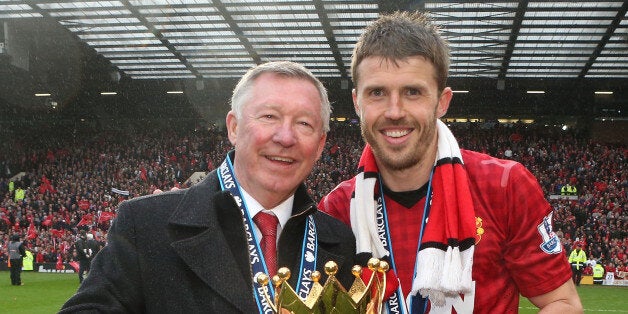 Judging Sir Alex Ferguson's most important signings highlights how much the footballing landscape has changed in a quarter of a century. Peter Schmeichel, Eric Cantona and Roy Keane barely cost over £5 million in the early 90s, £1.6m was paid to Molde for Ole Gunnar Solskjaer in '96 and Cristiano Ronaldo was bought for £12.24m seven years later.
One name often overlooked is Michael Carrick's, who joined for £18.6m from Tottenham in 2006. United's first bid was a fair £10m, and while their first experience of negotiating with Daniel Levy would not be their last, it was enough to dissuade Ferguson from attempting to sign Luka Modrić in 2011.
United had been promised "two world-class players" in the summer of 2006 by duplicitous then-chief executive David Gill. Carrick and goalkeeper Tomasz Kuszczak were the only arrivals, whereas reigning champions Chelsea brought in Michael Ballack and Andriy Shevchenko. One football magazine predicted United would finish fourth ahead of the 2006-07 campaign.
The problem was the midfield. It had been 20 years earlier, as Ferguson writes in his book, ostensibly without a hint of self-awareness: "Martin Edwards gave me a list of my players. I suddenly realised, we had no midfielders, it was a nightmare."
Roy Keane's dressed-up sacking in November 2005 and Paul Scholes' eye injury the following month left United with John O'Shea and Ryan Giggs as the midfield partnership for the second half of the season. AC Milan rejected a move for Johann Vogel in January as Ferguson instead reinforced the defence, bringing in Patrice Evra and Nemanja Vidić.
By the time Carrick had followed them to Old Trafford, Scholes was fit again, and the duo would prove to be indispensable as United won their first Premier League title in four years. Certain starters, their deep-lying roles allowed Ryan Giggs, Cristiano Ronaldo, Wayne Rooney and Louis Saha to wreak havoc and United were top for all but two weeks of 2006-07.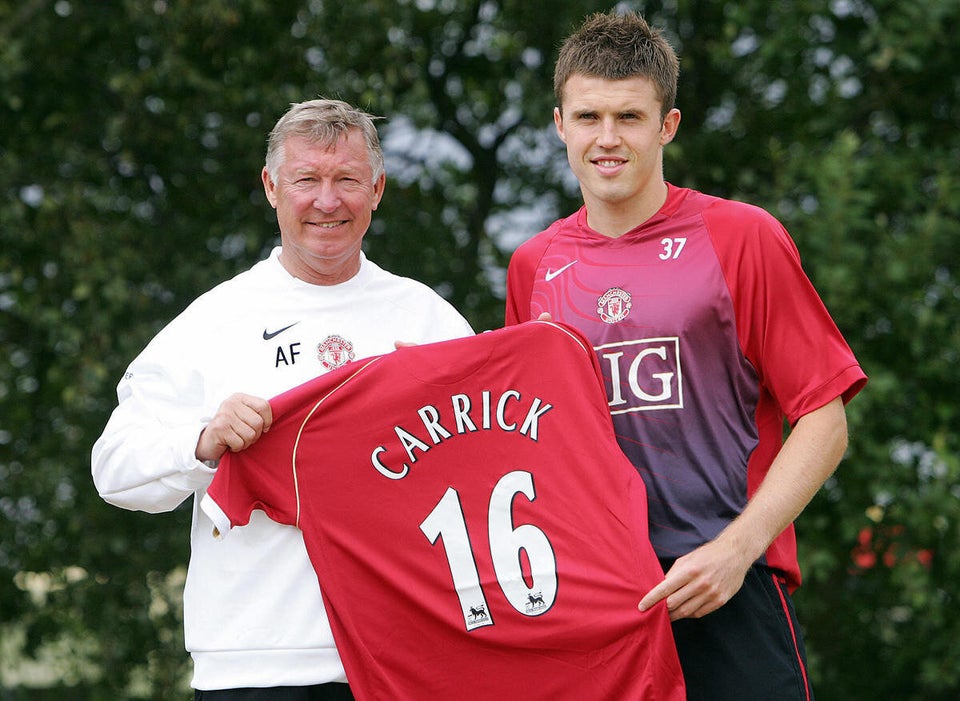 Carrick's United career
Ahead of the next season, Ferguson supplemented the midfield with Owen Hargreaves and Anderson, who formed their own auspicious partnership at Arsenal and Liverpool as the strength in depth afforded United greater variety, and culminated in a Champions League win. Carrick started all but one of the seven knockout ties.
That 2007-08 campaign was Hargreaves' zenith at United, though, and Anderson has never truly thrived alongside anyone else since. Ferguson's astonishing decision not to sign a central midfielder in the last six years of his United era exacerbated the midfield malaise.
So it is testament to Carrick's resilience he has re-emerged despite a sub-standard supporting cast and the extensive dip in form he experienced between 2008 and 2010, when Ferguson all but labelled him the scapegoat after United's Champions League elimination by Bayern Munich.
Involved in five title wins and one of five players who started the three Champions League finals United were involved in, Carrick belatedly received recognition in May via the Players' Player of the Year award, an accolade he was more worthy of the previous term. A place in the Premier League Team of the Year and a terrace chant have also revoked his status as an unsung hero.