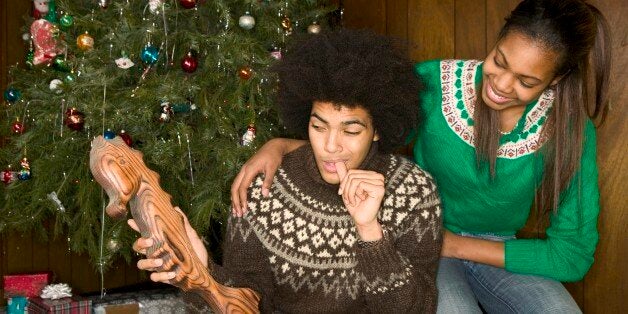 It's official: Christmas jumpers and novelty festive outfits are hip.
Yes, Christmas knits were once the stuff of awkward family photos - that annual, ill-fitting present from Auntie Jean you were forced to wear for the duration of the day with a fixed smile and a wonky paper hat. Santa suits, meanwhile, were the preserve of devoted Dads and Uncles, hired from the local fancy dress shop (usually three sizes too big) and donned with sack and beard to bring some authenticity to the kids' Christmas.
But now you're as likely to see a festive knit or a man-sized Santa suit on London's trendiest streets as you are on Auntie Jean's settee. So join in the festive spirit (without losing your cool cred) with our pick of the best festive fashion finds for all the family.