Australia captain Michael Clarke has been fined 20% of his match fee after he warned James Anderson to expect a "f*****g broken arm" during the first Ashes Test against England.
The stump microphones picked up 32-year-old Clarke telling Anderson to "get ready for a f****** broken arm" as England's number 11 was batting on day four of Australia's victory in Brisbane.
And the International Cricket Council on Monday found Clarke breached its code of conduct by "using language or a gesture that is obscene, offensive or insulting".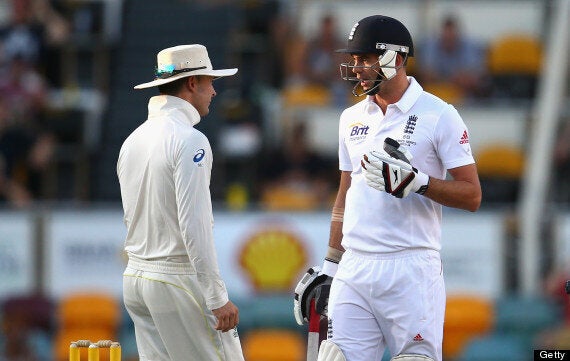 "Get ready for a broken f*****g arm": Clarke excused his threat as "banter"
Clarke defended his sledging after the game, dismissing it as "banter".
He said: "Through my career, there has always been banter on the cricket field - and I cop as much as I give, that's for sure.
"That's part and parcel of the game...but all the England players know we certainly respect them, and we understand we have to be at our best to beat them.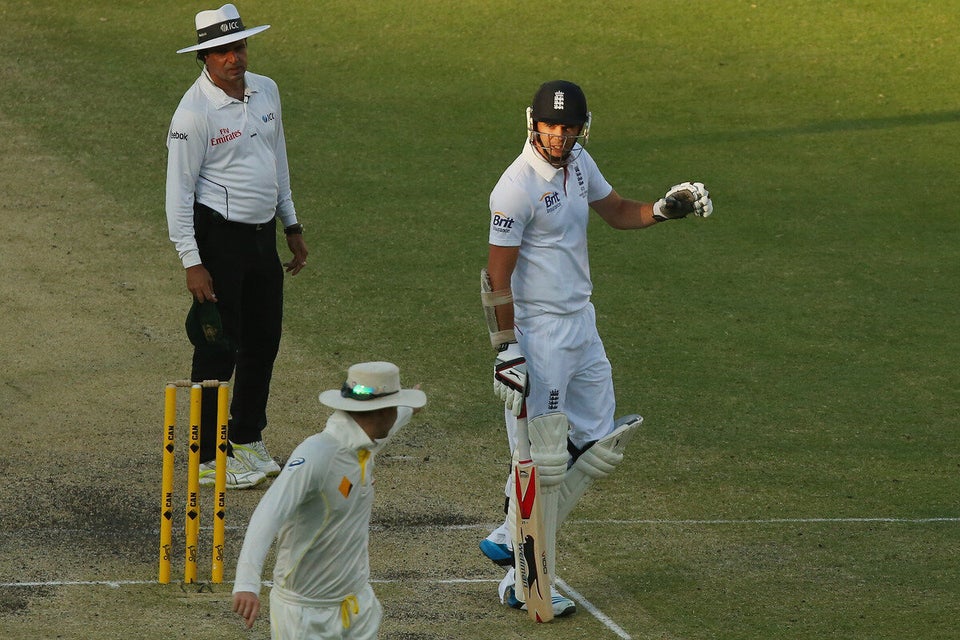 Anderson and Clarke
"I've heard a lot worse said on a cricket field than what the Australia players or the England players said throughout this Test match."
The fine comes after a Test that was played amid no little rancour both on and off the field.
The tourists have been on the receiving end of a hostile reception, most notably from the press who have been particularly harsh in their treatment of England bowler Stuart Broad.
England skipper Alastair Cook, meanwhile, accused David Warner of being "disrespectful" in his description of Jonathan Trott's batsmanship as "poor" and "weak".