The 'We Can't Stop' singer, who just turned 21, took to the stage in a skimpy two-piece adorned with cats' heads while she sang in front of a giant ginger puss on Sunday night.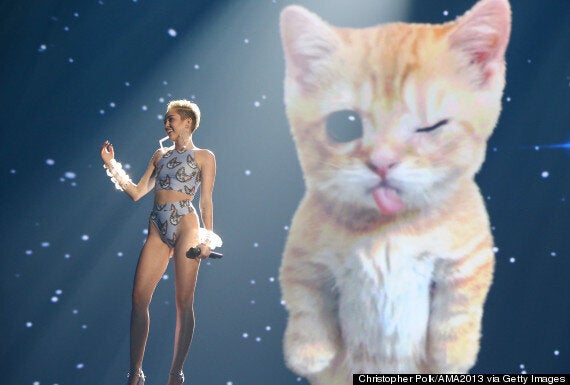 Belting out her huge ballad 'Wrecking Ball', Miley won applause for her powerful vocals, but it was the cat - who cried, winked and stuck its tongue out and lip synced - that stole the show at the Nokia Theatre in Los Angeles.
Having a cat imitate her famous stage traits - minus twerking - meant Miley was the most talked about performer at one of the music industry's biggest award shows.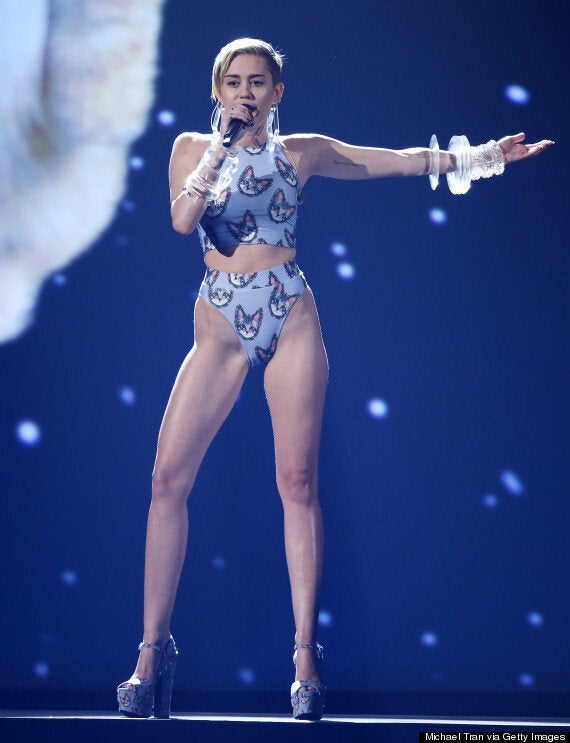 However, Miley's revealing skin-tight outfit seemed to be too much for the AMAs producers, who filmed her from the waist upwards for the majority of her performance.
Poking fun at the outrage her outfits often cause, Miley tweeted that she's "so PC" in her pussycat costume:
For her red carpet pictures Miley toned it down and wore a much more demure white suit as she posed with her father Billy Ray Cyrus.