Sony's PlayStation 4 is released on 29 November in the UK starting at £349.
Like the Xbox One, the PS4 is a box full of potential: there are great things to come, but right now this next-gen console is an expensive power trip that hasn't quite delivered on its promise to... wait. No.
You've heard all that before. You know that the PS4, like all consoles, will mature over time, get better games and gradually take over the world.
Want you want to know - what you should be asking ahead of the machine's launch on Friday - is whether it's worth buying now.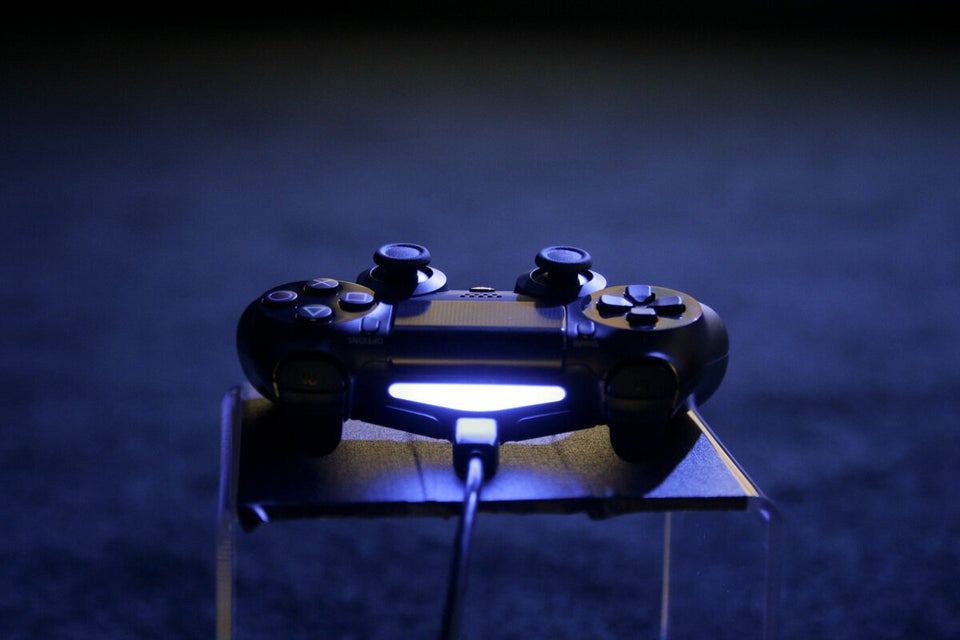 PS4: Hardware In Pictures
Where the Xbox is a functional, literal box, the PS4 is a stunner. Yes, it's just as dark and gloomy as Microsoft's box. And like Disaster Area's spaceship, it's almost impossible to see until you turn it on and let the blue pulse of LED lighting in the centre slowly (hopefully) transition to functional white.
But considered alone as an object of design, the PS4 is a far more beautiful object than its rival. It's thin, light and pointed like a broken shard of black glass, with varying areas of shining and textured plastic. It looks like an evolved PS3 slim, not a big, hulking Next-Gen reset, and you'll want to keep it in sight (whereas the Xbox is designed to be hidden in a media centre). There's also no power brick, it's easy to set up and (apparently) even beautiful inside. This is a console designed with the principles - if a different outward aesthetic - of Jony Ive at its heart.
In practical terms the front left features the slot-loading Blu-Ray drive and the eject button (which is not obvious, oddly). There are two powered USB 3.0 slots on the gith and the normal ports on the back. You can also use it standing upright, again unlike the Xbox One.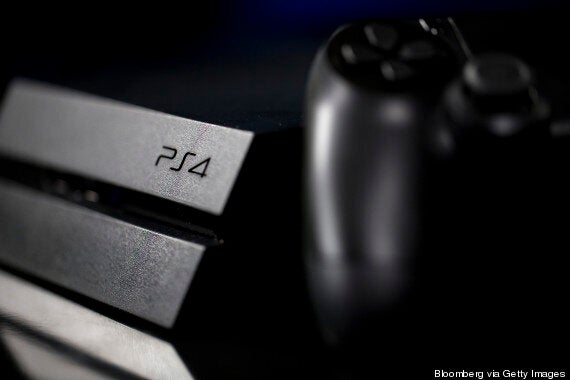 For most users, the exact specs of a console are immaterial. This early in a generation, the only limits are the time, money and care which developers can use to develop truly next-gen games for the system.
That said, it is worth noting that the PS4 is built to last - and really is a more powerful beast than the PS3. It has a single-chip x86-64 AMD CPU, a 1.84-teraflop GPU, 8GB of GDDR5 RAM and a 500GB hard drive - which given some games clock in at 40GB-plus already is the only downside.
Sony says that the hardware represents a 10x jump over the PS3 - though again you'll have to take their word for it at this point, as it doesn't immediately translate into games with 10 times better graphics.
It's also worth noting that you can replace the hard drive yourself with a larger one, or an SSD - and all without voiding the warranty.
The new Dualshock 4 controller is expensive, at £50 each in addition to the one in the box, but that's pretty much the only downside. In every key respect - from build quality to new features - the new controller is a big upgrade from that which accompanied the PS3.
Which is not to say it's all that different. There's no dramatic reinvention of the games controller here. It's basically the same - with all the buttons placed in roughly the same locations. But there are subtle changes which tighten things up considerably. The triggers are placed closer to the shoulder buttons, and feel tighter and more responsive. The dual sticks are a bit less wobbly, too.
Then there are the new additions. The touchpad which is placed in the top centre of the Dualshock 4 hasn't been used for too many games yet, but in the main current example (Killzone Shadow Fall) it's a reliable and fairly useful way to switch between drone weapons, and we expect more implementations will come soon. The new 'Share' button lets you capture screenshots and videos on the fly, while the 'Options' button is essentially a 'Pause' button.
There's also an integrated speaker, which is quite handy, while battery life caps out at about seven hours - not brilliant, but workable, and it charges via micro-USB. The controller also has a light on the front which integrates with the Playstation 4 Camera, if you decide to buy one, just like a PS Move.
Speaking of the Camera, this £45 analogue to the Xbox One's Kinect is not included in the main console bundle, and as such is integrated less closely into the PS4 operating system and most of its games. It's also not quite as advanced as the Kinect's new hardware. But rest assured, it does have some good uses. Voice control across the OS is pretty tight and reliable, as is facial recognition login, and the included 'Playroom' demo software pack is fun (though very limited). By not including the Camera in the box Sony has sacrificed features for price - and we'll have to see if the peripheral has a long-term future. But if you buy one on impulse, you'll get something out of it.
Where the Xbox One's OS is built to be integrated into all of your media centres, with TV pass-through, Skype and voice control built into the machine's DNA, the PS4's software is a much more focused - though similarly unfinished - proposition.
When you boot the PS4 you'll get sent straight to the login screen, and asked to sign in with your PSN credentials (PSN is the online network on which Sony's gaming and shopping services are built). Once done you're presented with a blue screen and a list (initially not a long list) of apps in a horizontal line across the screen. You can scroll across these to select them, or press up to get to a sub-menu which has hard-coded links to the PSN store, your profile and friends list, settings and other features. Likewise if you scroll down from the home menu, you can more details about the app or game you selected. At any time in one of these apps you press the PS button to return to the home menu.
The overall feel is of something which is very straightforward and clear, but also a little frustrating and half-built.
There's lots to love - while games install automatically, there's usually little delay between putting in a disc for the first time and the game loading. Jumping into and out of apps is fast and stable. Background system updates are intuitive, and PSN is well-integrated without forcing advertising on you at every turn. The Playstation App for iOS and Android lets you manage your account, buy games and use as a 'second screen' input has a lot of potential. Blu-Ray playback is solid, as you'd expect. And Remote Play - by which you can connect a PS Vita handheld via WiFi and use to play PS4 games around the house - is really great. We experienced a bit of lag, from time-to-time, but it was largely a solid and fun way to play while someone else watched TV. Neat.
On the other hand, there's room to improve too. Basic and seemingly obvious features like reorganising your apps list so your favourite games appear first, changing your background or organising your social feeds are missing. And then there's the impossible wish list - backwards compatibility, the Xbox One's HDMI-in function and more apps - which for the first two are impossible dreams already.
And so we come to the rub: the games. Because if it isn't clear by now, then listen up - the Playstation 4 is pretty much all about games. Yes, it has apps like iPlayer and Netflix either here or on the way. And yes, it still plays Blu-Ray discs. But while the Xbox One is pitched as a machine for all of your life, the PS4 is the machine for the bits where you want to kill things with guns.
And no, the games aren't as good as they could be. With a couple of key games slipping from their launch day release schedules - Watch Dogs is cross-platform, but seen as a PS4-first game, while Drive Club is a missing exclusive - the line-up is thin. And all of the good third-party games are available on the Xbox One. One really decent PS Plus exclusive aside, there isn't a huge amount here that you can't get elsewhere.
That's one perspective - and probably that of a hardcore gamer who already has some of these third-party games on another console.
But if you're a new or lapsed gamer, you might see things differently. Because like the Xbox, the line-up of games available at launch might not be spectacularly new or surprising - but it is very, very solid, hits all of the key genres and does so with a style and graphical panache that frequently tops even the Xbox One.
Here's a quick run-through of our favourites from the launch list:

Sony's PS4-exclusive sci-fi shooter is an extremely beautiful and solid FPS game which doesn't cover a huge amount of new territory in the genre, but provides a very enjoyable and bombastic romp through a large, convincing world, and a couple of really amazing set pieces. The new 'OWL' drones which accompany you into battle and are controlled by the PS4 controller's touch panel are intuitive and add new strategic elements. The multiplayer is very tight and fun, too.

This family-focused platform brawler is a pretty straightforward game which doesn't bring too many ideas to the table for established gamers. But it's a visually impressive and occasionally imaginative game, the outward elements of which may prove appealing to kids and those who remember when launch games didn't all involve guns, or cars, or in the case of the following game, both.

BF4 is the same game as we reviewed on PS3 and Xbox 360 earlier this year - namely a watertight, expansive but curiously cautious tactical shooter. But we have to emphasise how good it looks on the PS4 - this is a seriously beautiful game, with lighting, modelling and environmental effects which are strides ahead of its current-gen console counterpart. Visually it's the most impressive PS4 game we played. If you like similar games and don't have BF4 on PS3, it's a no-brainer.

Free with PS Plus, Resogun is a riotous, retro 2D shooter which plays out on a rotating cylinder of guns, flying enemies, particle effects and power-ups. It's easily the best-reviewed PS4 exclusive so far, and while it's not to everyone's taste (it's repetitive, difficult and not particularly charming) we can see why. If you're a PS Plus member, it's worth a shot.

As with BF4, CoD: Ghosts is the same game as the one we previously reviewed, with better graphics and lighting. It's not as impressive a refresh as BF4, though, and the stupid story is if anything more egregious in 1080P.
Assassin's Creed IV: Black Flag

Likewise, AC4 is the same as the game we've already reviewed. Meaning it's totally brilliant. On PS4 the sea effects are so beautiful, it's worth playing the game again just to watch the whales pop out and wave hello.

Lego games are increasingly becoming an endurance-themed test into whether you enjoy pun-based humour and simple platform-brawling game mechanics. But Lego Super Heroes adds some new elements to the mix, from its vast range of Marvel characters to play with to its open-world landscapes, big boss battles and new puzzle mechanics. Great fun for kids, but if you've played another Lego game so far this year you might need a breather.

NSF Rivals is another open-world racing-battler, but this time the focus is shifted from the city streets to the hills, valleys, deserts and ice peaks of EA's new curiously condensed world of Redview County. Here gangs of cops and robbers, sorry, racers, battle in endless, dramatic vehicular combat in a way that only makes sense if the whole thing is a Starlight Express-style game of 'cars' being played by an imaginative child when his parents aren't looking. We found it a bit repetitive and lacking in variety. Others have praised its rock-solid mechanics and sense of pure adrenaline. Either way, it's visually stunning on PS4, and the integrated multiplayer is great fun.

Is the PS4, at this early stage, a better value proposition than the PS3? Possibly not, if you just want to play a few games and watch a Blu-Ray this Christmas and don't care about the long term. And is it a no-brainer buy compared to the Xbox One? Also no - particularly not if you're attracted by the wider media features and vision Microsoft has delivered so far and has in mind for the future.

And the thing to remember is that buying a PS4 is still an investment - if not in outright financial terms, at least in buying into the long term future of a machine and a service. The upside is that the console has a rich and rewarding life on the cutting-edge of games. The downside is that, well, it might not - there is risk here: the games might not come, at least not for a while, the network and future features like the Gaikai streaming games services are unproven, and the prev-gen competition is still really decent.

But at £349, is a PS4 worth the money today?

Yes. It is. The hardware is beautiful and powerful. The controller is brilliant. The games aren't overwhelmingly amazing, and are mostly very familiar - and it's not backwards-compatible. But the games it does have are all much more impressive visually than their current-gen rivals, offer a wide range of familiar and extremely tight genre experiences, and hint at a potentially dazzling future. It's not that expensive to buy, and you'll have loads of fun with just a couple of the above titles. Out of the box, today, the PS4 is a super-fast, top-of-the-line, focused gaming machine. Buying one is still a gamble - but it's as sure a bet as has ever been offered by a new video games console at launch.
Convinced? Good - here's our buyer's guide:
Related