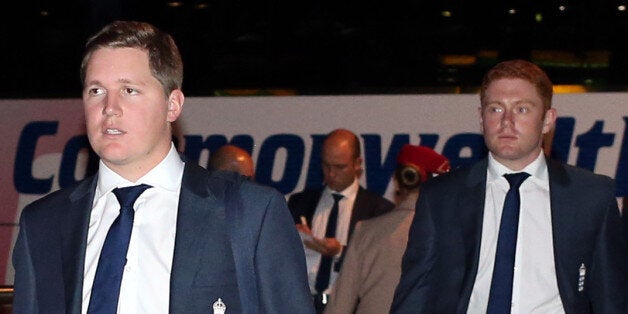 Jonathan Trott's departure from England's Ashes squad has left captain Alastair Cook and coach Andy Flower with a fresh selection dilemma.
Although Trott's form had been poor, his presence at number three did at least give England a continuity which has now been further disrupted.
There are no immediate plans to replace Trott, leaving a new battle to ensue for England's vacant number three spot in next week's Adelaide Test - when the tourists need to fight back from a 1-0 deficit after the crushing 381-run defeat at the Gabba.
Ian Bell and Joe Root are the obvious candidates to move up the order, from numbers five or six respectively - while young Yorkshiremen Jonny Bairstow and Gary Ballance will be in a three-cornered contest with Ben Stokes to slot into the middle order.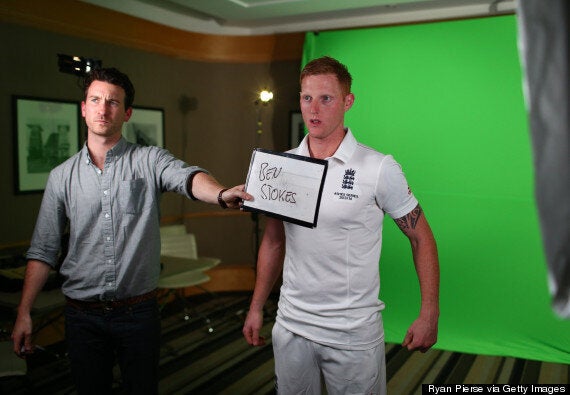 Ready for his cue? Stokes is favourite to replace Trott
Encouragingly and amusingly for Australia, Ballance and Stokes are uncapped at Test level and were both born outside of England.
Bairstow, who has played in 12 Tests for England, has rarely impressed and his demotion for the Brisbane Test was overdue. A 95 and 54 in the defeat to South Africa at Lord's is the only outstanding match on his Test CV, although he did hit a half-century when Australia toured in the summer.
The 24-year-old averaged 29 in the 3-0 Ashes triumph and it would be a monumental turn-around if he was to acclimatise to the bouncy wickets Down Under.
Stokes, 23, appears to be the frontrunner, with 2005 Ashes winners Michael Vaughan and Steve Harmison backing his ascension to the Test fold.
The Durham all-rounder could offer England more flexibility, although Ballance's first-class batting average is above 50, compared with Stokes' 36.
An alternative would be to bring back bowler Tim Bresnan, a tail-ender valued for his batting, to give England a four-pronged pace attack in the second Test next week.