We put former 'X Factor' contestant and 'Big Brother's Bit On The Side' host Rylan Clark through his showbiz paces to see where on the celeb-o-metre he resides...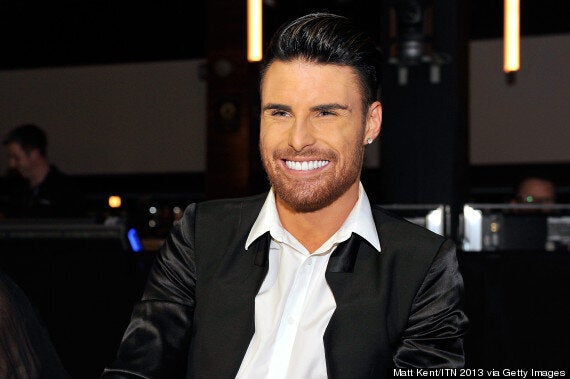 1. Who's the most famous name in your mobile?
It has to be Nicole Scherzinger! I spoke to her this morning. I'm going to go over and have a sleepover with her soon. I'm a Scherzy boy for life!
2. Most bizarre thing you've ever read about yourself?
That my house has been invaded by false widow spiders. That's complete b*******! I've got no idea what that was all about, but it was the Daily Star, so what else do you expect? The day a true story is in that newspaper, I will be straight, put it that way.
3. How much is too much for a haircut?
I think anything over £500 for a cut and colour is a p*sstake. It's a lot of money, but if you're going to a real top salon then I'd pay it.
4. Strangest place you've been recognised?
Lidl in Ibiza. And in Hollywood too. I was in LA the other week and I got stopped about 20 times - an Elvis impersonator came up to me and asked for a photo on the Walk Of Fame!
5. Weirdest thing you've been sent by a fan?
An open Red Bull and a pair of knickers I was asked to sign and send back, and I don't think they were clean.
My birthday party the other week. There was a performance that was the ultimate memorable performance of the decade. It was with the best person I could have asked for and we all know what a fan of theirs I was when I was in the Celebrity Big Brother house. All I'm going to say is hashtag Summer Of Love. (We're guessing he means Claire from Steps).
7. Ever used your fame to get what you want?
No! I find it muggy, I don't really like all of that. I'm a boring b*****d!
8. How much cash would it take to get you to pose in the buff?
What, willy out? £100,000. I've done it for free in 'Celebrity Big Brother' but my willy is for me and not for the public.
9. Best freebie you ever received?
A car - A Peugeot RCZ. I did a performance for them and they gave me a car.
10. Ever been chatted up by another celeb?
Yes, once. I can't name names - If I ever chatted up a celeb and got mugged off or f***ed them, I wouldn't expect them to say it!
Looks like all that time spent with Nicole Scherzinger has rubbed off on Rylan - from dropping half a k on his barnet to playing gigs in exchange for fancy sports cars, the Essex lad has made himself right at home in celebville, and has rocketed up our HSAY? leaderboard to prove it.
Rylan is the face of SodaStream's Saturday Nights In. To win a party with Rylan in your house Tweet or Facebook @SodaStreamUK with #SodaSaturday telling them your perfect Saturday night in.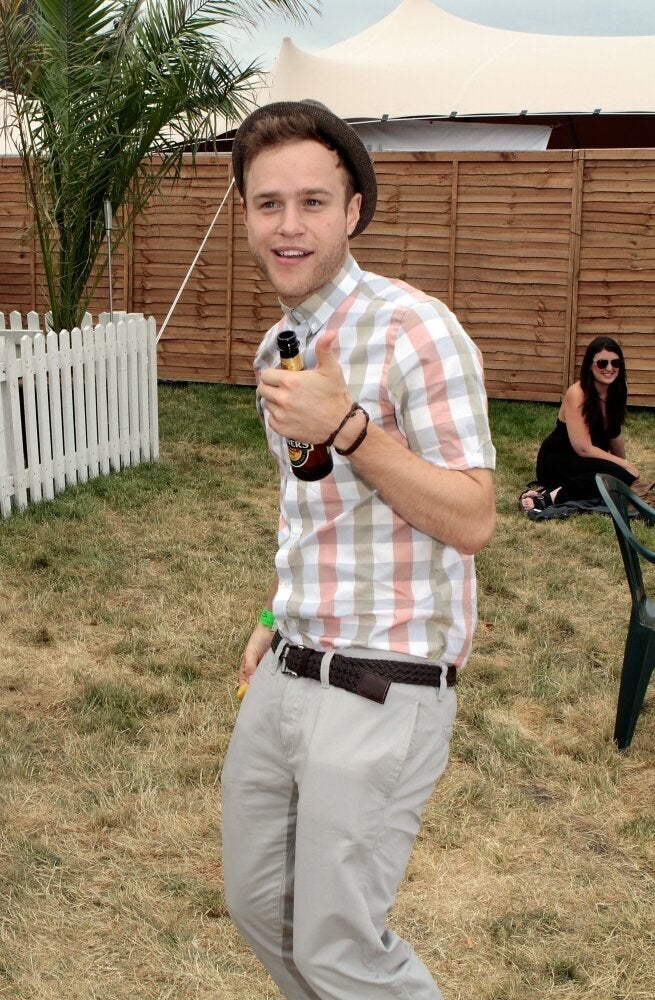 X Factor: The Biggest Losers
Popular in the Community