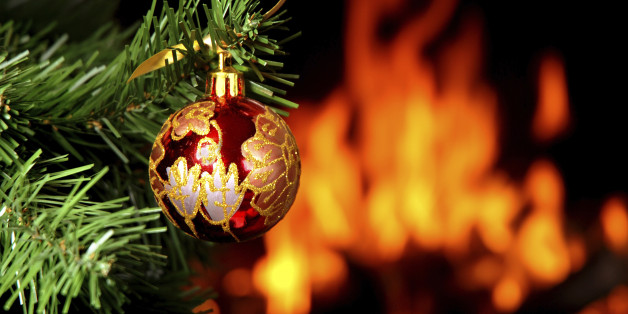 Carmen MartA-nez BanAs via Getty Images
Christmas is in the air – it's official!
The smell of gingerbread and cinnamon wafting from bustling cafes, the frenzied chatter of office party planning, the jingle-jangle of Christmas tunes emanating from every high-street shop, fairy lights twinkling, the sweet scent of pine needles drifting from Christmas tree street vendors… all this Christmas cheer is enough to fire-up the festive spirit in even the most cynical Scrooge.
But while the whirl of Christmas parties and high-street shopping trips are all part of the festive fun, the silly season can also be pretty exhausting. So if you don't want to burn out before the big day itself, make sure you set aside some time to get cosy and kick back at home.
Whether you're trimming the tree while bopping around to your favourite Christmas compilation CD, wrapping presents by a roaring fire or watching 'It's A Wonderful Life' with a mince pie and a glass of sherry, we've found the best Christmas knits and festive PJs to make this your cosiest Christmas ever.
And if all that Christmas talk has sent you off into a festive reverie, why not harness those inspired thoughts and take part in eBay's Christmas competition. All you have to do is create a mood board of the images and products that inspire you this Christmas and you could win a £5,000 PayPal credit. Find out more here.