We never had Prince William down as a soft rock fan, but it seems the future king loves nothing more than an air guitar solo during a spot of karaoke after joining Jon Bon Jovi and Taylor Swift on stage to sing 'Livin' On A Prayer'.
Let's just think about that for a moment…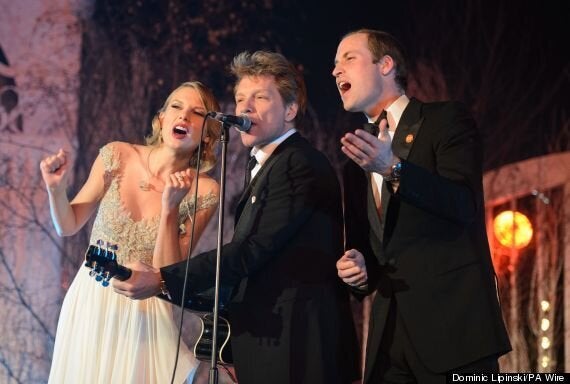 Taylor Swift, Jon Bon Jovi and Prince William
The singsong happened during the Winter White Gala held at Kensington Palace on Tuesday night in support of the homeless charity Centrepoint.
The Duke of Cambridge took to the stage during the event's finale to perform a right royal version of the Bon Jovi classic.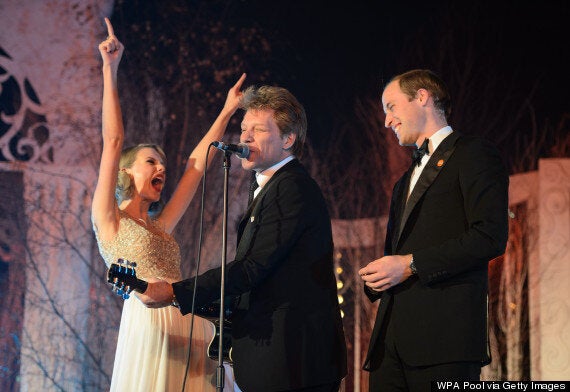 And according to one guest, the prince almost treated everyone to a bit of Miley-style twerking too.
"And the prince said 'yeah that's fine' and then he started doing a little twerking.
"I said 'no thanks, no twerking thanks'."
Now THAT, we would have loved to have been witness to!
Meanwhile, Taylor Swift, who performed her hits 'Trouble', 'Love Story' and '15', said she was honoured to perform at the palace.
"This is my first time playing at Kensington Palace or any palace for that matter," she said.
"I want to thank you for having me Prince William, this is just amazing."
Other guests at the event included 'Downton Abbey' star Michelle Dockery, Benedict Cumberbatch, James Blunt, Colin Firth and Tinie Tempah.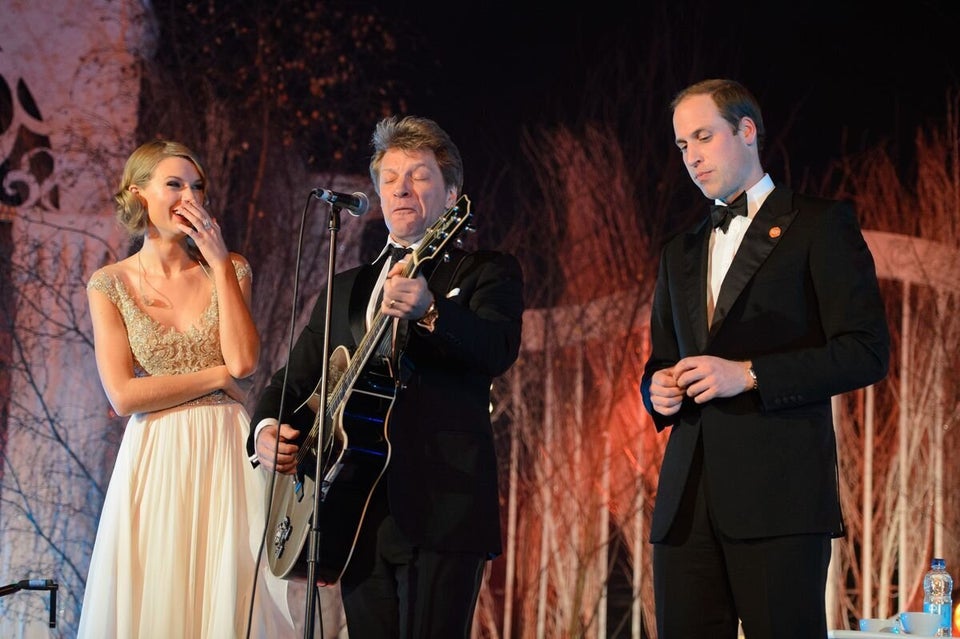 Winter White Gala 2013