Suffice to say, the HuffPost UK team will not eat another Christmas sandwich this year, after being commandeered to take part in a blind taste test of the high street's current festive sandwiches.
Some were 'mind-numbingly terrible' while others were described as being so good, "I want to take it as a wife".
Some might say that turkey, cranberries and lettuce just don't belong between the same two slices of bread, that they are meant to roam the bigger savannah of a plate, separately.
So what did well and what would we hesitate to feed to Rudolph?
You'll be pleased to hear the winner was also the cheapest.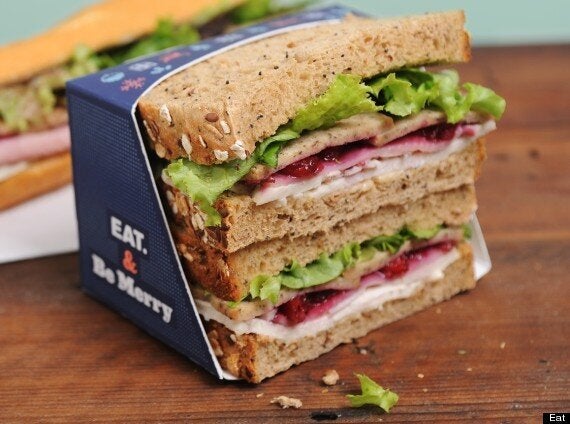 Eat, Festive Full Works, £3.65
"Nice balance of flavours and plenty of filling, bread also seemed fresher and overall looked more appealing than other sandwiches."
"Was definitely my favourite. There was just enough filling and the sauce made it nice and moist. It's not something I would usually go for but it was really tasty and I would order it again."
"Overall, just a standard sandwich – no feelings of Christmas magic from this one."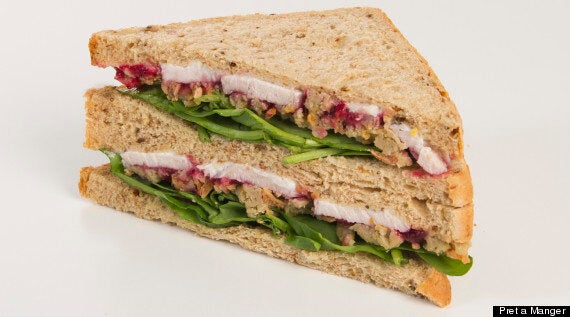 Pret a Manger, Christmas Lunch, £3.60
"The stuffing is overpowering and the sauce too sweet and sloppy. Stodge-tastic."
"I'm starving so it may taste better than it actually is, but this seems like a perfectly adequate sandwich."
"It would be better if it tasted like an actual Xmas dinner. Where are the spuds? Where is the gravy?"
"Better than most but not exactly mind-blowing. Lacking in Christmassy-ness."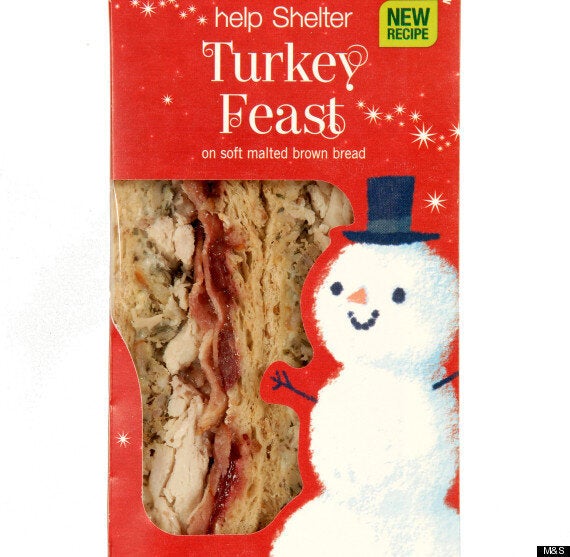 Marks And Spencer, Turkey Feast, £3.25, and 3 Bird Roast, £4.25, Brie & Grape, £3.20
"Really balanced, and plenty of meat which is a good thing."
"Best of them all but could only taste the stuffing - great stuffing though!"
"The cranberry needs toning down as it overpowered the rest of the flavours."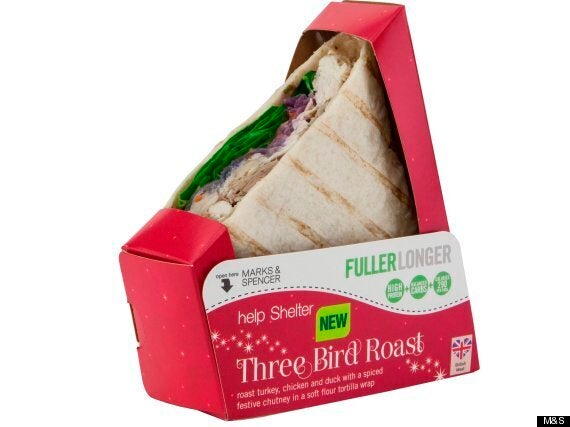 "Having a wrap makes it feel more summery than Xmas, but it had a good, deep layer of filling."
"Not much flavour at all - disappointing."
"Too much bird, not enough of the other ingredients."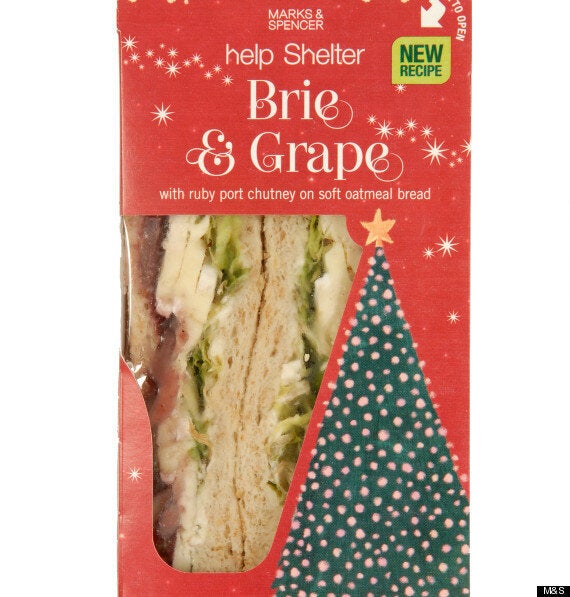 "A little wet but that's a good Brie!"
"Looked so disgusting I didn't even want to try it."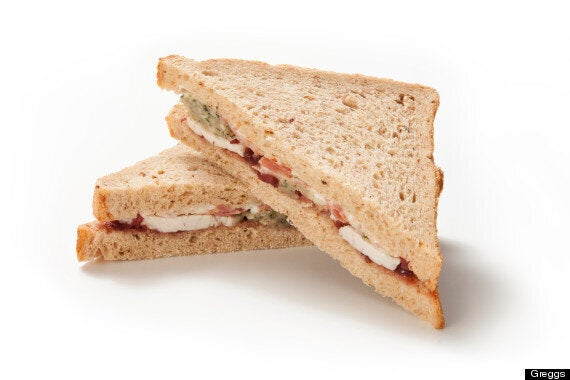 Greggs, Christmas Lunch, £2.20
"WOW! A flavour explosion! Can taste each element perfectly, nothing overpowers the other and is well balanced. Plus the bacon wasn't floppy, which is always going to win points. I want more!!"
"This looked great but the party didn't stop there. The sandwich was generously filled with thick slices of turkey and plenty of redcurrant jelly. The smoked bacon was delicious but didn't overpower the other tastes while the stuffing was spot on. Ding dong!"
"This is the best sandwich I've ever eaten. The stuffing is really herby giving it an almost earthy taste. The cranberry is not too sweet like a lot of Xmas sandwiches. Meat nice and moist too. To nitpick, would be nice if the bread was a bit more rustic and perhaps a bit chunkier."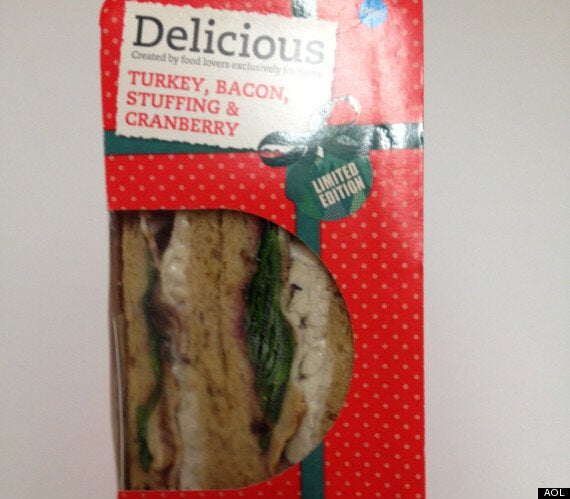 Boots, Turkey, Bacon, Stuffing and Cranberry, £2.70
"No real need for the bit of salad on there – leaves ain't Christmassy. The consistency was a bit too gooey for my liking, and the overwhelming taste was stuffing (not bad if you like sage I suppose)."
"I wasn't sure if the two pieces of bread came from the same slice, they looked very different in colour. Not a great start which didn't get any better when I opened up the sandwich to find a few scraps of fat with a bit of bacon attached along with a mayonnaise of indeterminate origin. I think there was redcurrant jelly in there but it just looked as though someone had spilled very weak Ribena."
"Tasty but not very festive. It just tastes like a fairly decent chicken and bacon sarnie."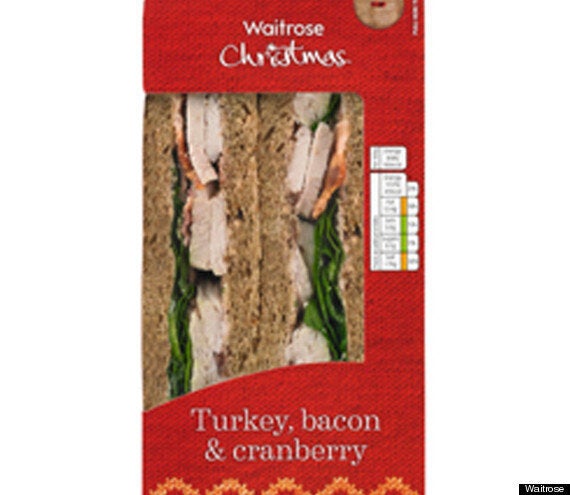 Waitrose, Turkey, Bacon And Cranberry, £3.20
"Stuffing was quite a dominant flavour and personally I would like a little more cranberry but still enjoyable and made me feel Christmassy.
"The bread looked dry but was actually pretty soggy in the middle. The bacon was pleasant enough but the turkey (I assume) tasted of little less while the greenery added nothing of interest to the mix. Not a complete let down but had something of a Christmas leftovers feel."
"A lot of meat (not usually a bad thing), I couldn't really taste the cranberry sauce or stuffing. Not really that tasty - reminded me of a services sandie I might grab in haste."
OVERALL WINNER: By a mile, it's Greggs. We'll have a sausage roll on the side too, please. It's what Santa would've wanted.