David Beckham wants nothing less than an A-list Oscar-winning actor to portray him in a biopic of his life, announcing Brad Pitt is at the top of his casting list.
The former England captain told TalkSport Radio: "I think Brad would be the obvious choice."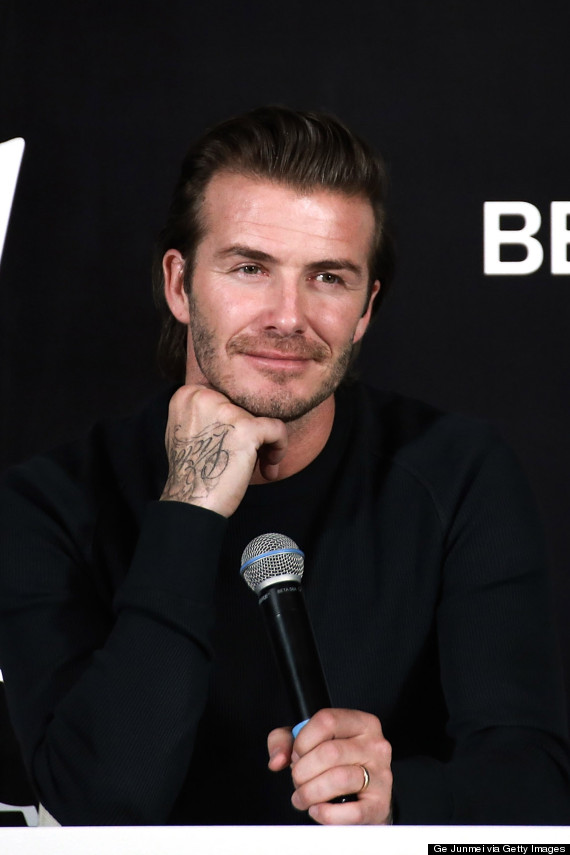 David Beckham
The usually humble star then added that if Brad - for some crazy reason - wasn't available, he would settle for Leonardo DiCaprio or Bradley Cooper.
"They're not bad looking guys," he added, in an observation that we can all agree with.
Meanwhile, Becks has given us all a glimpse into the less glamorous aspects of his lifestyle today while promoting the Manchester United documentary, 'The Class of 92.
He told BBC Breakfast that he makes the tea for his Spice Girl-turned-fashion designer wife Victoria while she is creating her collections.
The father-of-four also revealed his job in his "very organised" globe trotting family is to take care of the nappy bag.
MORE: 'The Class Of 92' Review - Documentary Shines A Worshipping Light Over David Beckham And Manchester United Teammates
However, he remained tight-lipped about rumours he's set to get a knighthood to add to his OBE in the New Year Honours List.
"I am very proud of what I have already got," he said.