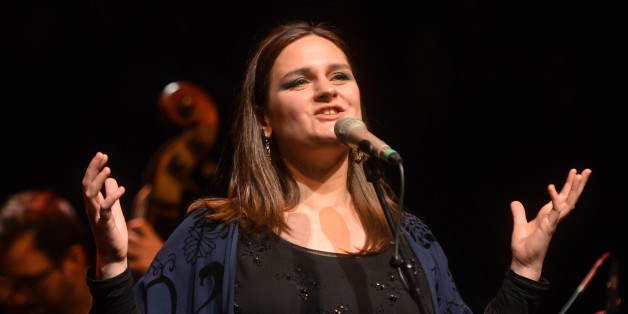 Barbican: Mehliana + Sons Of Kemet ★★★★☆
For a musician who's constantly pushing boundaries - and whose compositions and arrangements are often rhythmically complex – Brad Mehldau's latest project makes perfect sense. The American jazz pianist has teamed up with acclaimed percussionist Mark Guiliana to form the duo Mehliana (see what they did there?!) – and the pairing brought their new sound to the Barbican stage for the London Jazz Festival.
Improvising the entire set, the duo produced a blistering array of compositions, most with a drum and bass feel but some with shades of '70s funk. Guiliana's playing married a drum machine-like precision with a searing, energetic drive; while Mehldau effortlessly switched between Fender Rhodes, piano and two vintage synths – though more often than not he was playing two at once (a natural extension, perhaps, for a pianist known for his ability to separate left and right hand melodies).
While the resulting sound may be too much like hard work – or hardcore dance music – for some jazz fans' ears (at one point, a heckler shouted "Play some piano!", to which Mehldau swiftly replied: "Where have you been for the past 20 minutes?!"), the whole set was never less than captivating and Mehldau's lyricism still shone through in some typically beautiful moments, particularly when piano lines broke through the synths.
Supporting Mehliana, although they played after them, Sons Of Kemet – a four-piece comprising of saxophonist/clarinetist Shabaka Hutchings, tuba player Oren Marshall and drummers Seb Rochford and Tom Skinner – proved to be a great match. Like Mehldau and Giuliana, they mix the blow-your-ears-off blistering with the rhythmic and the beautiful, producing a wonderful, wondrous mix of jazz, Afrobeat and funk.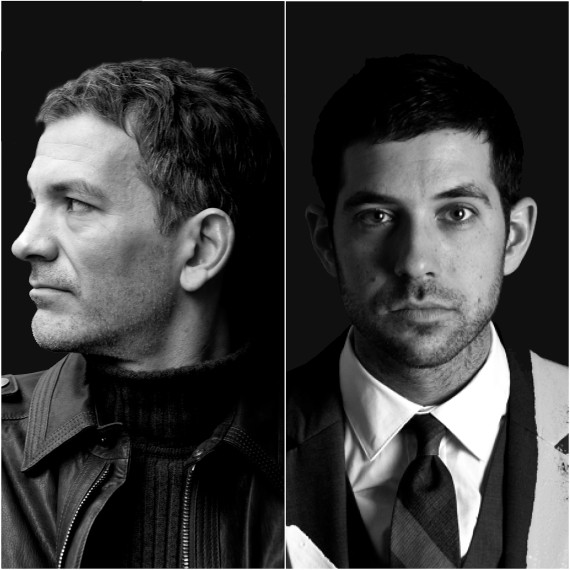 Royal Festival Hall: Madeleine Peyroux + Josephine ★★★★★
Manchester singer-songwriter Josephine warmed up the Royal Festival Hall audience in intimate, soulful style: just a woman and a guitar, a collection of great tunes (most taken from her impressive debut album 'Portrait') and a distinctive, affecting voice that's full of soul and clear as a bell. Here's hoping she'll be a headline act at next year's London Jazz Festival.
From the moment the stage was set, in fact, we knew we were in for something special. Madeleine Peyroux's new album 'The Blue Room' (originally conceived as a tribute to Ray Charles's 'Modern Sounds In Country And Western Music') features beautiful string arrangements by Vince Mendoza – and sure enough, the South Bank audience got not just Peyroux and her four-piece jazz band but also a full strings section.
Peyroux opened the night with the opening track on her album – her version of 'Take These Chains'. And it set the tone for the evening, as she took us through every track on the country-swing dominated 'The Blue Room', interspersing them along the way with those favourites which made her a star, such as Leonard Cohen's 'Dance Me To The End Of Love' and Bob Dylan's 'You're Gonna Make Me Lonesome When You Go'. Indeed, Peyroux's taste in songs and songwriters remains impeccable: featuring tunes by artists like Randy Newman, Buddy Holly, Patsy Cline and the Everly Brothers, the night was a lesson in the choice and interpretation of other people's songs (as well as a lesson in phrasing: at times, her delivery was so languid that the tension was almost too much. But every time, it was executed perfectly).
And if Peyroux was vulnerable and disarming, her band was the perfect, tight accompaniment: comprising of guitarist Jon Herrington, bassist Barak Mori, drummer Darren Beckett and Britain's own Jason Rebello on piano and organ, recreating and interpreting the beautiful lines created by Peyroux's regular collaborator Larry Goldings.
It was, though, the presence of the string section that elevated the evening from the wonderful to the sublime. When all the elements on the stage – Peyroux's utterly honest, warm voice; her country-tinged jazz quartet; the strings playing Mendoza's heart-meltingly beautiful arrangements – came together, I doubt there was an untingled spine in the house.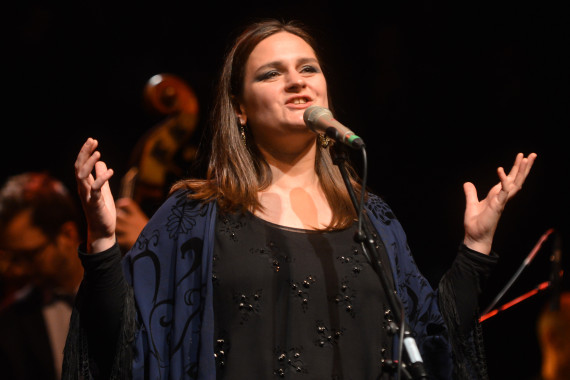 Madeleine Peyroux