The PS4 has arrived - and hundreds of gamers have braved cold weather and a long night without sleep to get it.
Diehard fans camped overnight from as early as Wednesday, with queues forming outside the launch venue in Covent Garden, central London.
The PlayStation 4 officially launched in the UK at midnight.
Imran Choudhary, from London, who was first in line outside the venue, said yesterday: ''It was always my goal to try and be one of the first people in the country to get hold of a PS4.
''It certainly takes a lot of commitment and it's been a bit cold out here but it will all be worth it when I get my console.
"Despite the long wait, I'm so thrilled to be a part of this launch, the excitement in the queue is electric.''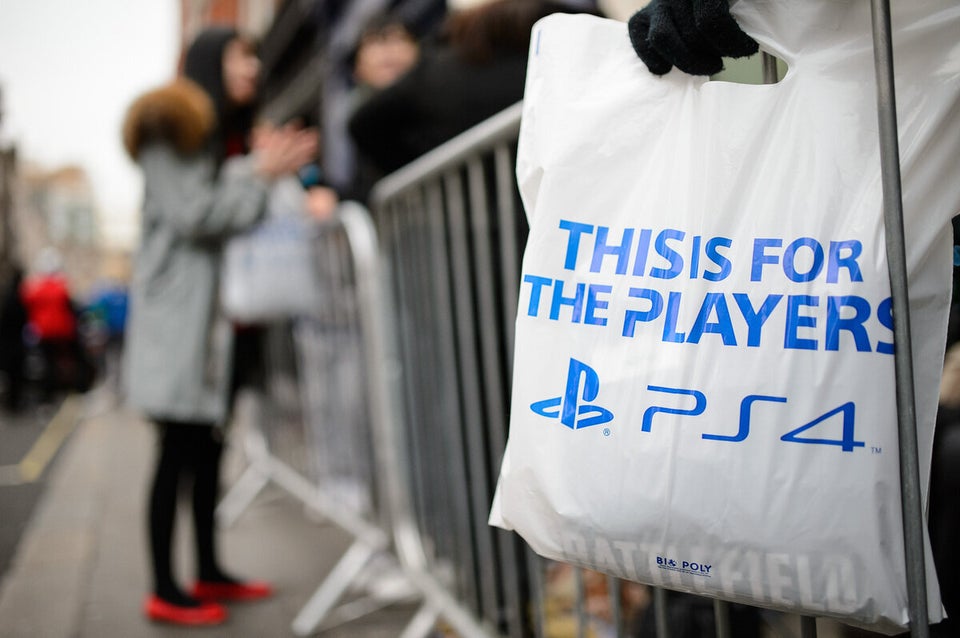 PS4 Launch: In Pictures
The first-come first-served launch is tipped as one of the only ways for gamers to get a fourth generation PlayStation before Christmas.
People queuing last night were expecting a performance by rapper Tinie Tempah and have been given Domino's Pizza and Red Bull.
Tempah said ahead of his performance: ''I have always been a big gaming fan and it's such an honour to be involved.
"The crowds are very excited and I intend to whip them into even more of a frenzy just before the clock strikes 12.''
Andrew House, CEO of Sony, said at the launch event that the PlayStation 4 is designed to "connect" people via play in a way that mimics online social networking.
Speaking before he personally handed the first console to the first customer, Mr House said: "It's just absolutely energising to be here today.
"To speak to some of the guys lining up outside, just sensing their enthusiasm and excitement for a new platform, is really what it's all about. It's why we come to work every day."
Popular in the Community