'Sherlock' will return to BBC One on New Year's Day with series three opener 'The Empty Hearse', the BBC have revealed.
Show bosses have been teasing fans with the hashtag #SherlockLives for a while now, so it was only appropriate that on Friday they announced the show's return by driving a funeral hearse through the streets of London bearing the date of Sherlock's return written in flowers alongside the hashtag...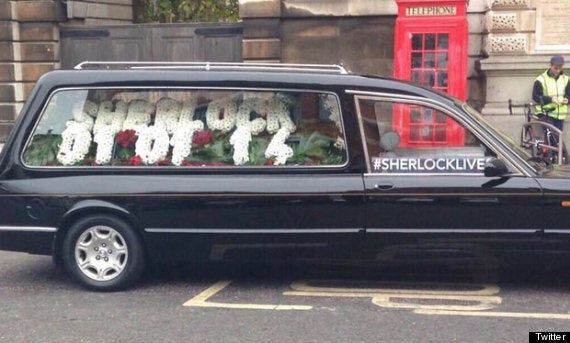 Benedict Cumberbatch will slip back into the long coat of enigmatic detective Sherlock Holmes, alongside Martin Freeman as Doctor Watson on the evening of Wednesday 1 January.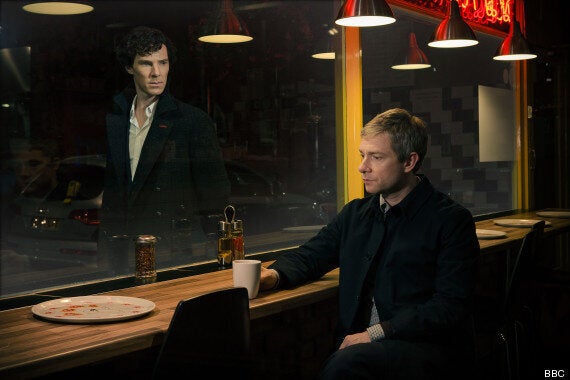 'Sherlock' writer Mark Gatiss posted on Twitter:
The show will pick up where it left off, revealing how Sherlock survived his dramatic tumble from the roof of St Bart's Hospital in 'The Reichenbach Fall'.
Episode 2 will then air on 5 January and episode 3 on 12 January.
"It's been a long time since Sherlock Holmes jumped off that roof," fellow 'Sherlock' writer Steven Moffat recently said.
Too long, if you ask us. Happy New Year, indeed!
Popular in the Community