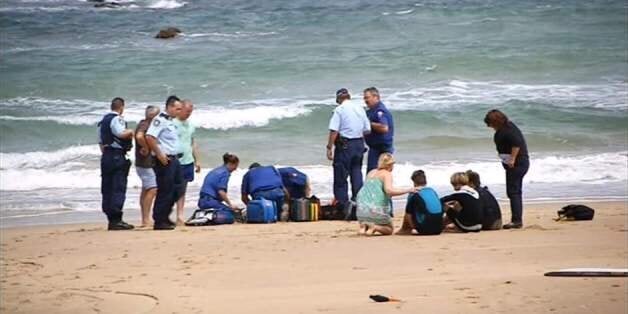 Zac Young was surfing off the coast of New South Wales when he was bitten on both legs by a shark.
His friends fought off the shark and he eventually broke free. The friends dragged him to shore and tried to resuscitate him but were unable to save him.
Police in New South Wales said they were called to a surf beach near Coffs Harbour, about 280 miles north of Sydney, after reports of the attack.
"A struggle has taken place and he has managed to break free," police inspector Joanne Reid told Sky News.
"A man, believed to be aged 18, was bodyboarding with friends around 100 metres off shore when he was bitten on the legs by what is believed to be a shark.
"His friends managed to get him to the beach where he was treated by paramedics. He was pronounced dead a short time later."
Locals said the sharks were rarely seen in the area and incident had shocked the community.
"I can only recall, in the 35 years I've been here, of two shark attacks, both of those were only little," said Greg Hackfath, a local life guard.
"It's very, very unusual. We don't know details of what type of shark it is yet but it could be a rogue shark that has just been traveling through the area. He could have just been at the wrong place at the wrong time. We will probably never know that."
The death comes a week after a fatal attack in Western Australia, where a 35-year-old-surfer, Chris Boyd, was killed south of Perth. The state's west coast has had numerous shark attacks in recent years and authorities have been considering controversial calls for a shark cull.