A criminally-minded and presumably rather vain sea eagle took this selfie after stealing a camera and flying 70 miles with it.
It also filmed its journey home providing one of the most pleasant and scenic robberies in history.
The motion sensor camera had been set up by rangers to film freshwater crocodiles in western Australia but mysteriously disappeared in the Mary River.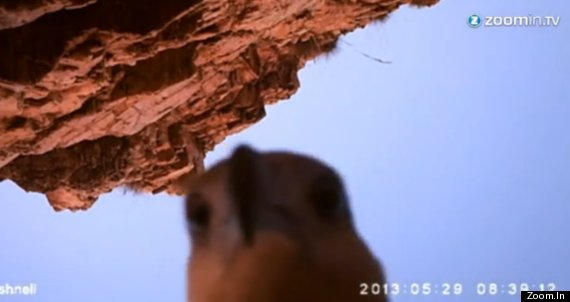 'ello
Gooniyandi ranger, Roneil Skeen, told the ABC: "Unexpectedly our camera went missing so we thought we had lost it because it fell into the water.
The rangers have had cameras carried off by animals before but never has one become airborne.
"'It was pretty amazing because it's one of the first camera traps to ever get picked up.
"It was pretty cool so we were pretty shocked."
They added they will be bolting their cameras down in future.