It's the perfect gift this Christmas - a DVD in Santa's stocking or under the tree... but WHICH ONE?
Has your nephew grown out of the Smurfs, but not yet quite ready for the existential angst (not to mention drug-baking antics) of 'Breaking Bad'? Well, fear not! We have a panel of "experts" (ie people who watch lots and lots of telly and film for a living) on hand to help you make your selection.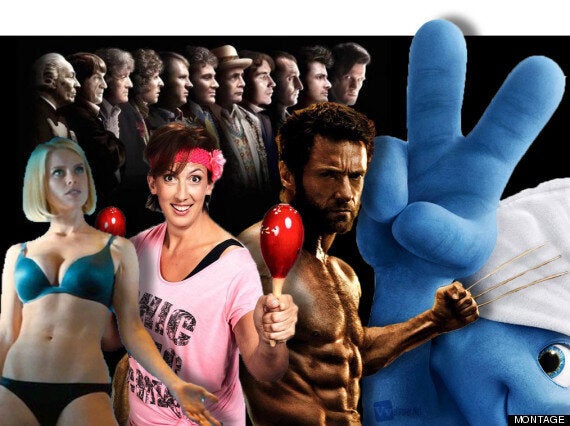 In association with the BVA (British Video Association), HuffPostUK is hosting a Twitter chat (@HuffPostUKEnt) between 12 - 2pm today, Monday 2 December, now dubbed Cyber Monday - coincidentally the busiest day of the year for e-commerce.
And there's a bonus stocking present... During the event, a number of participants will be selected at random to win a copy of the DVD/Blu ray disc that has been recommended by the panel, courtesy of Play.com
HAVE YOUR SAY and help us see what the favourites already are... SEE BELOW.
Whatever your tastes, favourite actors or requirements, you can put your request to the ear of a panel of DVD/Blu-ray experts, who promise to deliver the 'perfect' recommendation from all the Association's back catalogues and recent releases.
Ahead of our Twitter chat on Monday (where you can follow the conversation with #XmasDVD), check out our tree diagram below to find your perfect Gift, and help us form a shortlist - VOTE FOR YOUR FAVOURITE in each category below...(and let us know if your favourite is missing too!)