Fans of iconic 'Neighbours' couple Scott and Charlene Robinson are in for a treat as the couple's son is moving to Ramsay Street.
Daniel Robinson will be introduced to the Aussie soap - screened on Channel 5 in the UK - next year, nearly 25 years after his parents (played by Jason Donovan and Kylie Minogue) departed the show.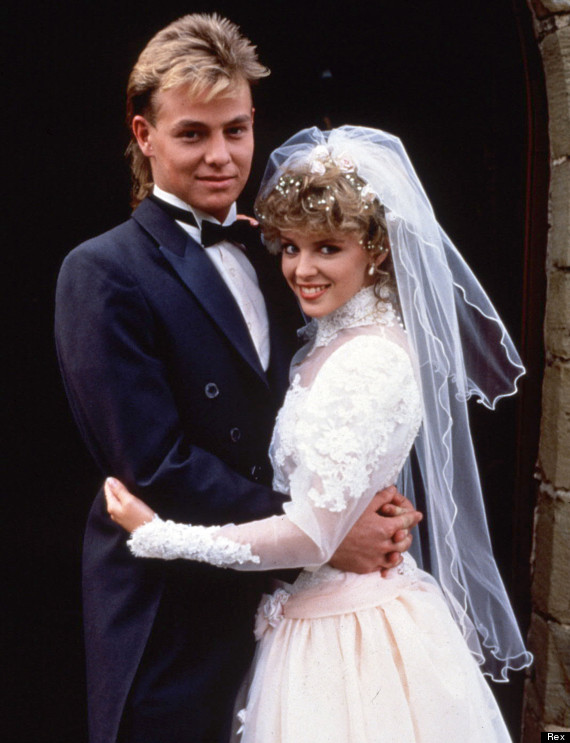 Jason Donovan and Kylie Minogue played Scott and Charlene
The character - who never been seen on screen before - will turn up in Erinsborough to see where his parents fell in love, and will be introduced to his uncle, Paul Robinson.
Neighbours' series producer Jason Herbison said: "Charlene and Scott are the quintessential love story who have the happy ending. More than 25 years on, they are still remembered worldwide.
"It is fantastic that we can re-open this chapter of Neighbours' history for a new generation of viewers."
Stefan Dennis - who plays Paul - joked of his on-screen nephew's casing: "It really is a significant piece of Neighbours' colourful past and let's face it, the kid could not have come from a better gene pool."
Relive Scott and Charlene's wedding and nine other great 'Neighbours' moments below...
LIKE US ON FACEBOOK | FOLLOW US ON TWITTER