Atomic Kitten, Liberty X, Blue, 5ive, 911, B*Witched and the Honeyz have teamed up to record a cover of Wizzard's 1974 classic, 'I Wish It Could Be Christmas Everyday'.
The single - which is being released in aid of ITV's Text Santa appeal - also features the addition of a new rap from 5ive's Abz.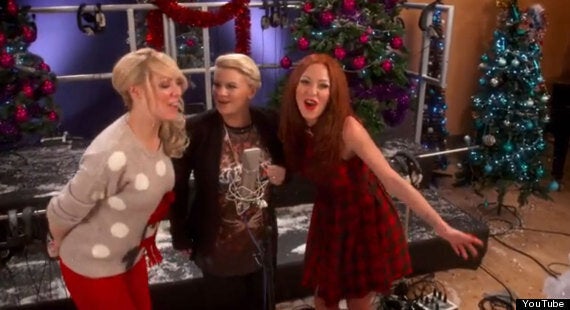 Atomic Kitten join in the festive fun
"When we started the talks for 'The Big Reunion' this time last year, we couldn't have imagined we'd end up recording a Text Santa Christmas single," said Atomic Kitten's Liz McClarnon. "It's all for charity and we are so humbled to be a part of it!"
Keavy from B*Witched added: "Back in the day we were in competition with each other; this time round we get to do one big fantastic single together."
The recording of the single and video will be the subject of a new episode of 'The Big Reunion' to air on ITV and ITV2.
The single is released on 15 December in time to compete for the Christmas number one, while the 'Text Santa' telethon will air on ITV on 20 December.