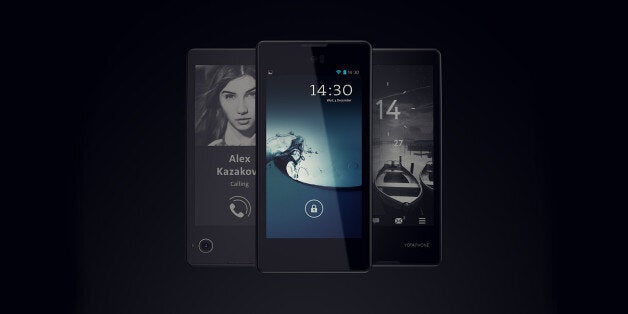 The Yota Phone has two full-size screens, one of which uses the E-Ink style of display familiar from E-readers.
Designed to be 'always on', the smartphone lets users see information on their devices constantly - without having to wake up their phone. The idea is that you can browse to a map on Google Maps as normal, put your phone to sleep and then follow the 4.3-inch E-ink version of the map on the other side.
Yota Phone said the device would "never turn off" and would be less distracting than current mobiles.
"The typical user picks up and activates their smartphone more than 150 times a day," said Yota Devices CEO Vlad Martynov. "Why? Because users worry that messages or information they need or want are hidden behind their phone's black screen. This is a huge distraction and can impede meaningful interaction with our friends, families and colleagues."
The Yota Phone will be released in the UK by the end of March 2014, the company said, going on sale first in Europe for 499 euros.
Experts described the phone as an "ambitious concept" but said it would struggle to be seen as more than a gimmick by most users.