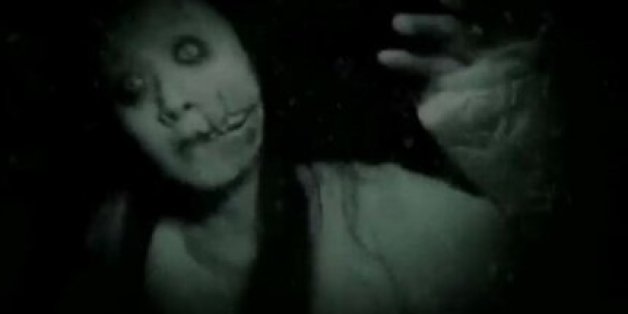 YouTube
Warning: Some people may find the video distressing, so if you are of a jumpy nature, click off this article now.
There are too many tyre adverts that simply feature cars driving around picturesque hills or pulling up next to scantily clad women. They're boring.
So one company has decided to put the 'Oh, Christ!' into Christmas with a festive treat showcasing how the company's tyres can perform in pant-soiling conditions.
TOP STORIES TODAY
The 40-second clip begins innocently enough with friends ploughing their car through driving snow.
However, after the driver slams on the breaks to avoid colliding with a 'hitch-hiker' in the middle of the road, the terror begins.
Seconds later, a zombie traveller has her face pressed up against the driver's window, forcing him to beat a hasty, screaming retreat as his passenger whimpers beside him.
Clearly the ad has had the desired effect on a number of viewers as it now carries a health warning, roughly translated as: "Not for the faint of heart video. Please refrain from watching the content if any of the following applies to you: Have any mental or physical health concern and may have to see a doctor regularly."
Autoway adds to the disclaimer: "We shall not be liable for any injuries, illness, and damages claimed to be caused by watching the contents either."
The advert has already received largely rave reviews on Twitter:
My mum clearly knows I hate horror and she made me watch the world's scariest advert and i literally fell off the chair while screaming 😭

— dom ✌‏ (@d0minikaaaa) December 4, 2013
Christ that japanese tyre advert aint for the faint hearted its got its own health warning in it !!!!!!

— Conor Martin (@LoftusRoadConor) December 3, 2013
http://t.co/pjfX4EsZcT thanks for putting me off driving at night! 😰

— Ciara Darcy (@Ciara_Darcy) December 4, 2013