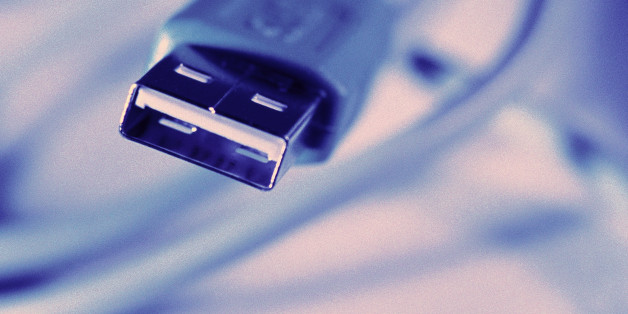 Laurent Hamels via Getty Images
One mundane element of your technological life is about to get easier.
The USB plug - for so long the bane of gadget users forced to go through the arduous process of plugging it in the right way around - is about to go reversible.
And not only that: the upcoming USB 3.1 standard USB plug will also be much smaller than before. And it will be the same shape at both ends.
The hope is that the connector will leader to "an entirely new super-thin class of devices from phones to tablets, to 2-in-1s, to laptops to desktops", says Intel's Alex Peleg, according to The Verge.
"This new industry standards-based thin connector delivering data, power, and video is the only connector one will need across all devices."
It's hoped that USB 3.1 will be finished by 2014 and start to roll out in the months and years following. Apple's own proprietary 'Lightning' cable has already achieved the reversible, super-thin dream of course.
Either way it looks clear that by this time next year you might be enjoying one less niggling bother when plugging in your USB accessories. And then you're entire life will be fine, and no one will ever grow old or die.
LIKE US ON FACEBOOK | FOLLOW US ON TWITTER