England are demanding an explanation from Cricket Australia over an inflammatory Monty Panesar tweet.
Panesar, back in the England side for the second Test in Adelaide, was the subject of a tweet which featured a picture of four Sikhs dressed as the Teletubbies.
The picture was accompanied by the message: "Will the real Monty Panesar please stand up?!"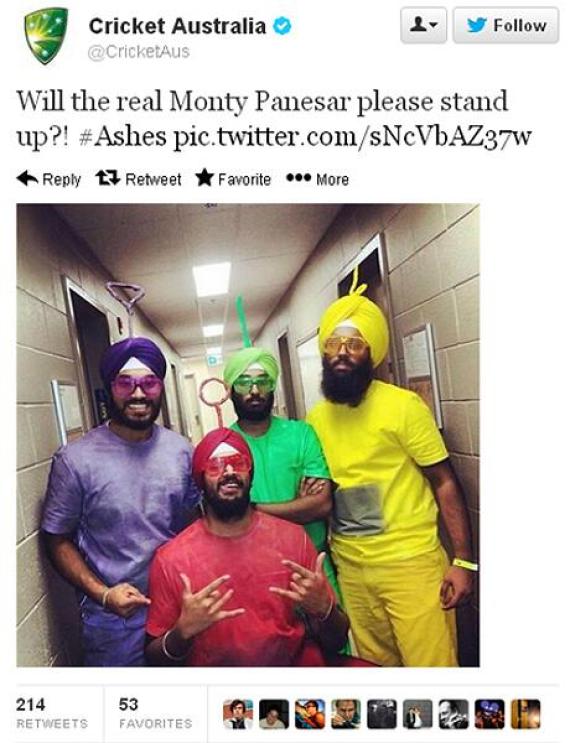 Cricket Australia deleted the tweet, which was screen grabbed by several users
Following a swift backlash, the tweet was deleted and Cricket Australia later apologised.
"We apologise for any offence caused by our earlier tweet. That was certainly not the intention. It has been removed," the tweet read.
The tweet comes days after Cricket Australia sacked the PA announcer for introducing Panesar at Alice Springs in an Indian accent.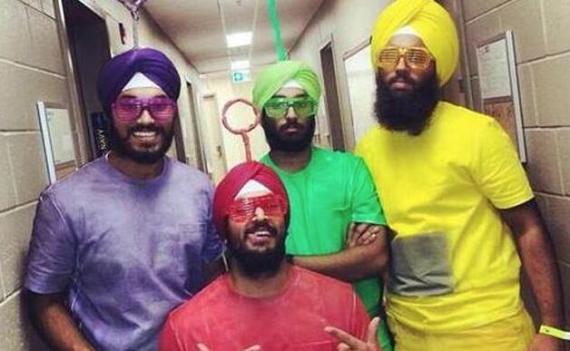 We apologise for any offence caused with our previous tweet. That was certainly not the intention. It has been removed.

— CA Digital Media (@CricketAus) December 5, 2013