'I'm a Celebrity... Get Me Out of Here!' has been remarkable for one thing this year - the way Joey Essex's ignorance of the world has been somehow translated, by the power of close-up reality television, into profound musings on the world.
With his unconventional phrasing and lack of curiosity, Joey has delivered some jaw-dropping sentence constructions during his time Down Under, on everything from looking at his own reflection to dressing up as a cockroach.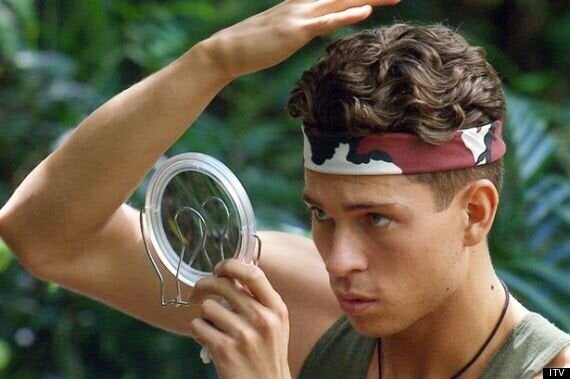 Joey gets to grips with his own reflection
And now there are only five celebrities left in the jungle, Joey is the firm favourite to take home this year's prize of King of the Jungle, as well as - arguably even better - his own hashtag, #joeyofthejungle.
Ahead of this weekend's final between Joey, Amy Willerton, Kian Egan, David Emmanual and Lucy Pargeter, Virgin Media have uncovered the viewing public's top five favourite 'Joeyisms' for us to enjoy once more...
My favourite from the week, 'I don't know how to blow my nose. I only learn things I need to know, and I've never needed to know that' bizarrely didn't make the cut, but here are five more that did...
Referencing when Joey accidentally said 'glimples' instead of 'glimpses'
(27 tweets in the last 30 days)
"Be a positive cockroach and you will win as a cockroach"
(65 tweets in the last day)
3. Looking in the mirror:
"Don't you think it's weird when you look in the mirror and think I haven't seen myself in ages...?"
(720 tweets in the last 30 days)
"It actually looks like a stick"
(1224 tweets in the last 30 days)
The nation's new favourite word, as in "I'm not very good at confrontating people"
(2795 tweets in the last 30 days)
Who do you want to win this year's title?