Newcastle scooped a double in the monthly awards as Tim Krul received the Barclays Premier League player accolade and Alan Pardew was named manager of the month.
However the curse struck before the duo's triumphs were even announced, as Newcastle were beaten 3-0 by Swansea midweek, following a four-match winning run.
Newcastle are fourth in the table, largely thanks to a 100% record in November, after they beat Chelsea, Tottenham, Norwich and West Brom.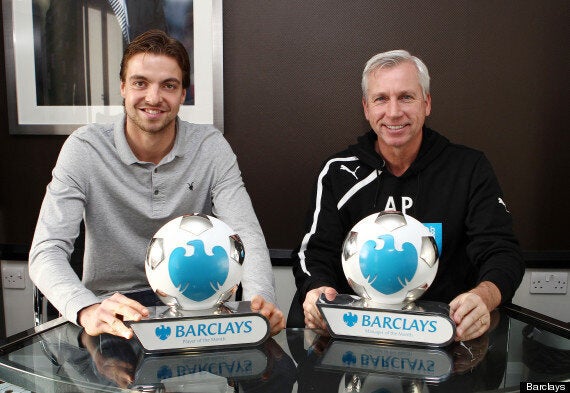 Krul and Pardew pose with their awards
Krul, who conceded just two goals in those games, was outstanding in the 1-0 victory at Spurs and hailed the performance as a career high.
The Magpies travel to Manchester United on Saturday, three days after the champions' first defeat to Everton at Old Trafford in 21 years.
Newcastle will look to end their own hoodoo in M16, having not won at Old Trafford since 1972.
Popular in the Community